'The Big Bang Theory' Season 9 Spoilers, Plot Rumors: Leonard's Mystery Woman Revealed, Amy to Find New Love?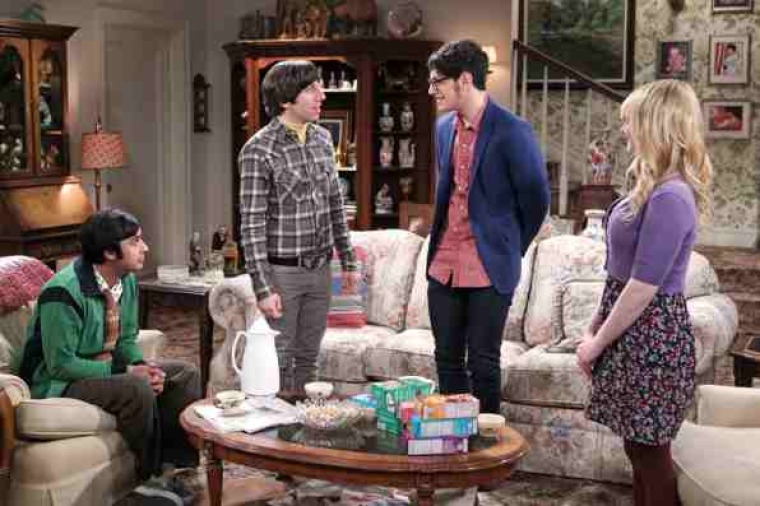 Fans of American sitcom "The Big Bang Theory" will agree that the season 8 finale was a crazy rollercoaster ride for the characters. From running away to Las Vegas to disclosing infidelity to breaking up right before a proposal, there sure is a lot to look forward to at the ninth installment of the show.
In the last episode of season 8, Leonard (Johnny Galecki) and Penny (Kaley Cuoco-Sweeting) were eloping to Las Vegas after being stressed out with all the wedding plans. But on their way to the City of Sin, Leonard confessed to Penny about kissing another woman while on a North Sea expedition because he didn't want to go into marriage with secrets. Penny responded that Leonard was trying to sabotage their impromptu wedding, to which Leonard assured that he's totally committed to the idea. But who is this other woman?
TVLine found out exclusively that Melissa Tang will play the role of Mandy, who will turn up in season 9's second episode. Tang is known as Suzanne Taylor from the show "Mom," guest stints on "How I Met Your Mother" and "New Girl," as well as a series-regular gig on Fox's short-lived "Goodwin Games."
Meanwhile, Sheldon (Jim Parsons) and Amy (Mayim Bialik) also have their own drama to deal with. Viewers last saw Amy requesting Sheldon that they take some time away from each other to reevaluate their relationship. Later on, it was revealed in the finale that Sheldon already had a ring with him and was planning to propose to Amy.
According to Yibada, showrunner Steven Molaro said that Amy might come across a new love in the next season after the breakup. But the synopsis forwarded to CBS for "The Big Bang Theory" season 9 episode 1 revealed that Sheldon will try fix the problem and finds ways to quickly reunite with Amy.