The 'Brainy Bunch;' Christian Family Sends 7 of Their 10 Homeschooled Kids to College by Age 12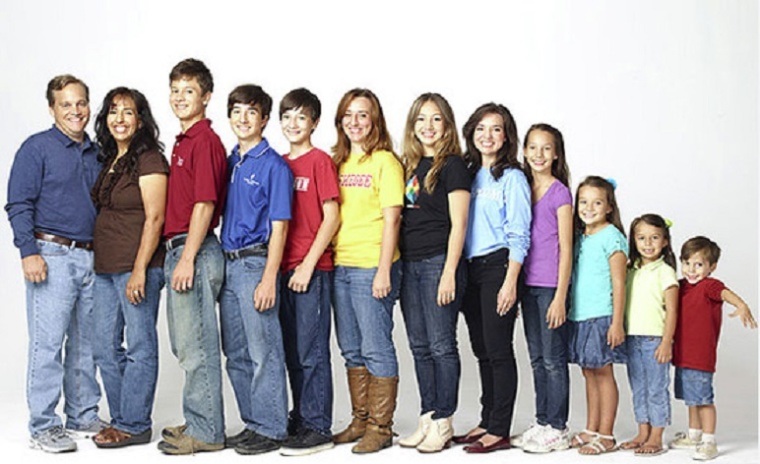 An impressive seven of 10 homeschooled children from a Christian family in Montgomery, Alabama, which now boasts a doctor and New York City architect among them, all started college by the time they were 12; and now their parents have written a book about how they managed to pull off such staggering academic success.
The parents of the 10 children, Mona Lisa and Kip Harding, are described as high school sweethearts on a website dedicated to The Brainy Bunch Book.
"After four kids, they decided to turn to homeschooling, and their success paved the way for their children to start college by the age of 12, and go on to great careers in medicine, engineering, architecture and more," explaines the website.
Hannah, 26, is the oldest Harding child. She earned her bachelor of science in mathematics from Auburn University Montgomery and a master's degree in mathematics by the time she was 19. She is now working on a PhD in material science.
Rosanna, 24, is now an architect in New York City and became the youngest member in the American Institute of Architects at age 23. Serena, 22, earned her bachelor's degree in biology from Huntingdon College at 17, and became one of America's youngest female doctors at 22. She is now a resident at the Naval Hospital in Bethesda.
Their brother Heath, 17, has an master's in computer science. He earned a BA in English at 15, and he is currently working at building his tutoring and online computer business. Keith, who is 15, is pursuing a bachelor's in music at Faulkner University. Seth, just 13, is a history major at Huntingdon College, while Katrinnah, 10, is a student at Faulkner University.
Their other siblings, Mariannah, 8; Lorennah, 5, and Thunder, 3, are still being homeschooled.
In an interview with KSL Kip and Mona Lisa noted that their children aren't geniuses. They simply found a way to accelerate their learning by making it fun. One-on-one sessions with the mother who is working on her bachelor's degree at home also helped immensely.
"One teacher has 30 students on average," said Kip. "We can do better than that. Kids get left behind in a classroom. … This is where homeschooling really takes off because those kids are getting extra attention. And who's more loving than a mom and dad teaching them things?"
And for parents considering homeschooling, Mona Lisa had some sage advice.
"I personally would like to tell the moms that if moms read, they can teach their child to read," she said.
"Then their kids have the ability to teach themselves. I basically teach them to love reading and the basics of math, and from there, they can have a lot of their own answers. ... The model at home is more a tutoring model."
Despite their success, however, Kip acknowledged the importance of teachers in a traditional classroom setting.
"Teaching is a hard job and teachers still have a place," said Kip. "But government money comes with strings attached. … We're just relying on God and he keeps coming through and it's working out well. Truly, we're just average."