'The Drop Box': Film Radiates Christian Love From Dark Subject of Abandoned Babies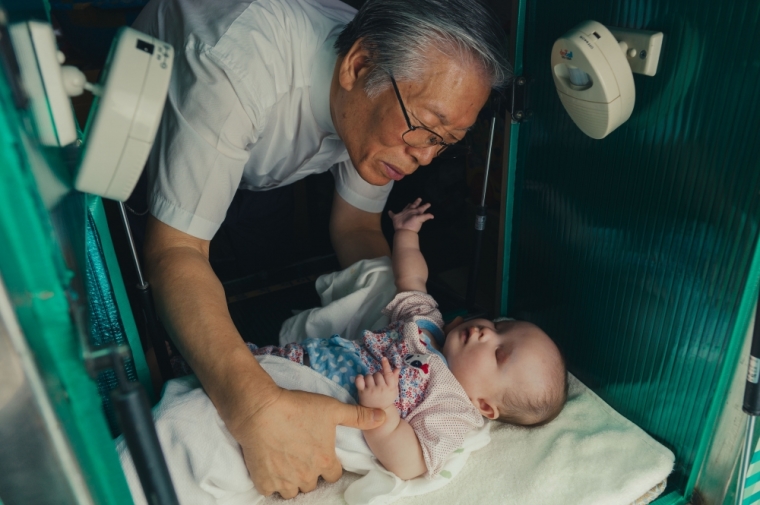 A documentary about a pastor who made a box for abandoned babies seeks to share the love of Christ with the world.
"The Drop Box," a film made in partnership with Focus on the Family, tells the story of South Korean Pastor Lee Jong-rak, who, after gaining a reputation for his willingness to care for disabled children, built a box into his home's wall because he did not want any baby to be thrown away.
The Christian Post watched an advanced Feb. 4 screening of the film at The Heritage Foundation in Washington, D.C., and interviewed Lee, filmmaker Brian Ivie, and Focus on the Family President Jim Daly.
The film opens with the sound of a doorbell. The sound sends a chill through the typically joyous home. When the bell rings, it is "like a war," one of Lee's daughters says, "a war in heaven."
Lee's forces gather to attention at the sound of the bell. He rushes downstairs to open the door of the small box. He removes the small package and tenderly unwraps it, like a precious gift. When Lee reveals the beauty inside, the audience wonders, how is such a thing possible? An unwanted baby?
Answers lie ahead as the audience learns, through well lubricated eyes, why Lee made the drop box.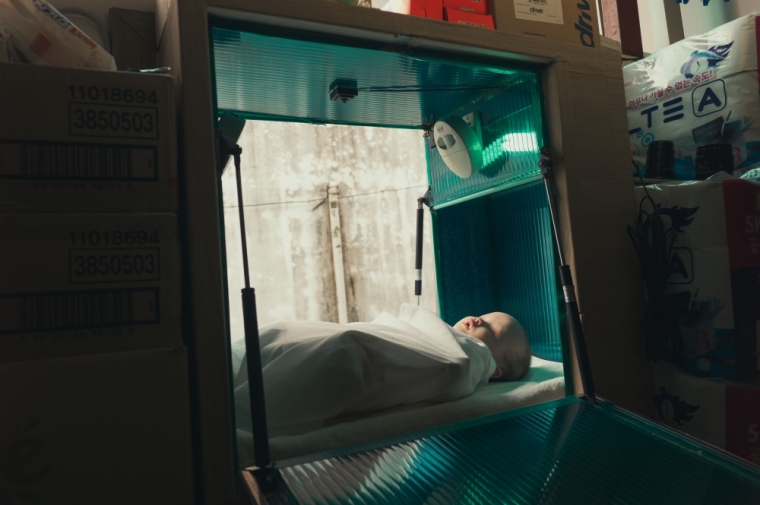 It was through his own biological son, who was born disabled, that he "was able to see the pain of others," Lee told CP through a translator.
Lee credits God for his compassion for all life.
"God has allowed me to see these very precious lives are being wasted, being abandoned. God has also allowed me to see how precious they are in God's eyes," he said. "It was heartbreaking to see the reality of things but I had to do what I did. It's not something I planned, it's not something I did because I'm a great person, it's really God who has orchestrated and led me this way."
Though the film will not be shown nationwide until March 3, 4 and 5, the making of the film has already made a difference in the lives of those who made it, Ivie told CP.
Ivie was inspired to make the documentary after reading a front page story about Lee in the Los Angeles Times. Ivie, a junior studying filmmaking at the University of Southern California at the time, recalled a scene from "Hotel Rwanda," as he read the article.
In that film about the Rwandan genocide, a character played by Don Cheadle asked the character played by Joaquin Phoenix if anyone was going send help. The Phoenix character answered that people were going to look at what was happening and say, "oh, that's horrible," and then go back to eating their dinners.
Rather than finish his meal, Ivie decided to act. Through the LA Times reporter, he got in touch with Lee, who told Ivie he did not know what a documentary was but he was welcome to come stay with him. Before long, Ivie and a film crew (11 people total) were on their way to South Korea.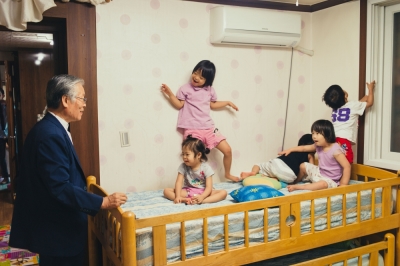 "We could not have anticipated how this would change the course of all of our lives," Ivie told CP.
Ivie dedicated his life to Christ during the making of the film. In his ignorance, Ivie admitted, he thought he was already a Christian simply because he believed he was a good person.
"For me, I didn't smoke cigarettes and I watched Fox News with my mom, so I assumed I was a Christian," he said. "... I needed to see my sin, but even more than that, I needed to see God's love that wanted me in the midst of it. And that's what [Pastor Lee] showed me, a representation of the Father's love. A father's love is so much different than a pardoning love — ... 'I will literally die for you because I love you that much.'"
By happenstance, Focus on the Family heard about Ivie's project and decided to get involved, Daly told CP. A mutual friend who had worked with Focus on another film, Irreplaceable, told them about the project.
"We thought it would be a great thing to get behind," Daly said, and he hopes the film will help raise money for Lee's ministry and other foster care programs that Focus is working on in the United States.
"The Drop Box" is "a good gripping film that has the nitty gritty of Christian love all over it," Daly added. "That's what the world needs to see today. Not so much the political debates ... but what did Christ really come for? And that is to tell us to love the lord your God with all your heart, soul and mind and to love your neighbor as yourself. There's no greater example of loving your neighbor than what Pastor Lee has done at the orphange there."
To find out where you can see the film or how you can get your church involved, go to TheDropBoxFilm.com.