'The Elder Scrolls 6' Expected to Be Released in 2019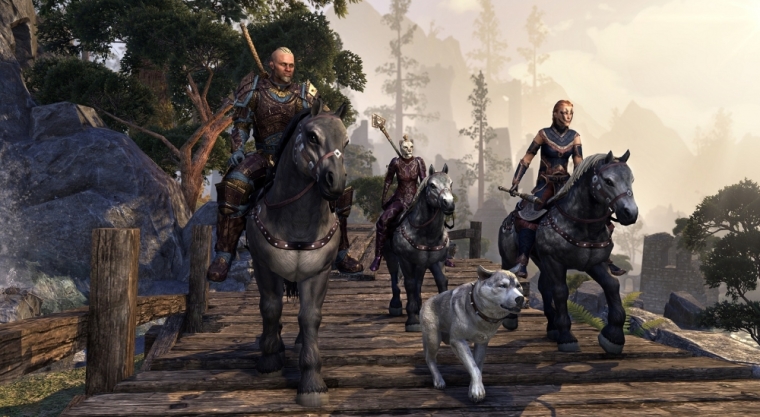 Fans of action role-playing open world fantasy video game "The Elder Scrolls" are all clamoring for the same thing—a follow-up to the fifth installment of the game. According to a report by Neurogadget, many are waiting for the announcement of "The Elder Scrolls 6" this year. The game has been long rumored already and several claimed that game developer Bethesda Studios will finally break their silence over it.
Master Herald reported that the some sources suggest that the game will be made known during the approaching Electronic Entertainment Expo (E3) 2016 scheduled this June 14 to June 16 in Los Angeles. Christian Today noted that speculation started after Bethesda Vice President of VR and Marketing Pete Hines teased last year that they are already working on the next game. He even jokingly titled it "Skyrim 2" although there is no confirmation to it.
And while many are excited for it already, the hype will have to be cut short as there are some reports saying that game isn't coming until the next four years. As detailed in Yibada, "The Elder Scrolls 6" schedule of unveiling may still be in 2019. Bethesda has been busy putting their focus on the release of "Fallout 4" and its DLCs, thus, it's less likely that there will be any updates during the E3 2016 event.
The Maryland-based game publisher also do not split their teams when working on a project so updates for the sixth installment is most expected in 2017. Moreover, other hints of the game not coming this year is the fact that it has been a tradition of Bethesda to release a "Elder Scrolls" after every four years, which means that a 2019 release date is the most probable.
There are still little details available about the game but rumors say that the location of "The Elder Scrolls 6" could either be in Elsweyr or Valenwood and the game may be called "Argonia" or "Skyrim 2." Fans will have to stay tuned for updates.