'The Legend of Zelda: Breath of the Wild' Rumors: Nintendo Launches New Trailers With Never-Before-Seen Activities
'The Legend of Zelda: Breath of the Wild' Rumors: Nintendo Launches New Trailers With Never-Before-Seen Activities
In just a couple of weeks, "The Legend of Zelda: Breath of the Wild" will be out in the market, and Nintendo just released new trailers teasing fans about the upcoming game.
Polygon reports that Nintendo has unveiled new trailers featuring some of Link's activities that have never been seen before in previously released teasers. The report deconstructed the said videos to highlight ther interesting new activities.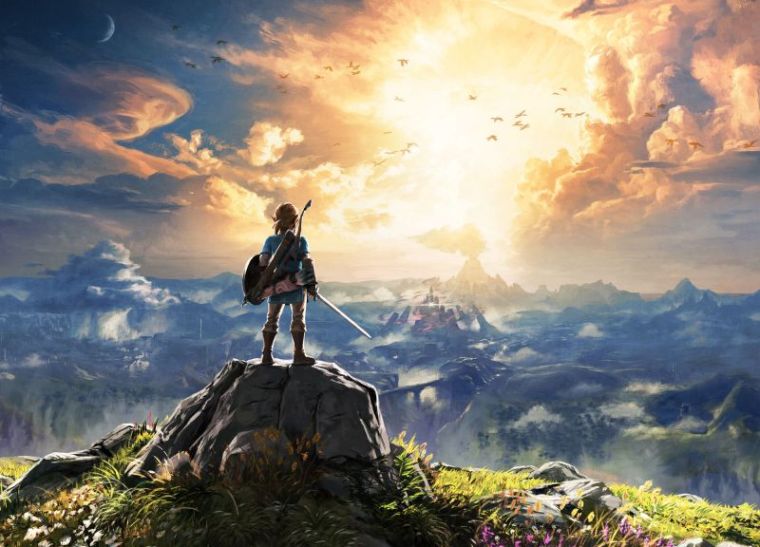 On one of the video snippets, Link uses his telescope to watch a duck and a frog from a distance. The report said that it could be Link's way to examine the Hyrule wildlife while hunting for food. 
Another interesting activity is when Link is climbing up a tree to fetch some sort of fruit that looks like an apple. It is also being assumed that the tree-climbing motion will have an effect on his health and he may pause for a while to rest.
Nintendo also previewed a time when a Bokoblin rudely throws a rock at Link. Good thing the protagonist's reflexes were quick enough to meet the rock mid-air with his wooden club as if he were playing baseball. Unfortunately for the Bokoblin, the rock hits him on the face. 
There is also a sneak peek at an unfortunate time where Link is running around on a rough rainy night, and all of a sudden, he gets struck by a lightning which kills him. This incident might also be giving future players a hint to stay covered during bad weather.
On the other hand, the Japanese YouTube channel of Nintendo has also released another 30-second teaser video for the open world game. In the trailer, Link flies again using his shield. In another scene, he effortlessly climbs up a wooden hanging bridge to go from one mountain to another.
Like the other teaser videos, Link can also be seen fighting enemies. In this particular trailer, he is up against monsters that reside in the forest and the desert and is tackling a fire-breathing creature.
Nintendo did not forget to tease fans with the beautiful sceneries to be experienced in the upcoming game. In one portion of the video, Link can be seen riding his new horse as they gallop across a beach shore with the sun shining down at them.
"The Legend of Zelda: Breath of the Wild" will hit shelves on March 3 and can be played through Nintendo Switch and Wii U.