The Pope's Water Glass and God's Holy Water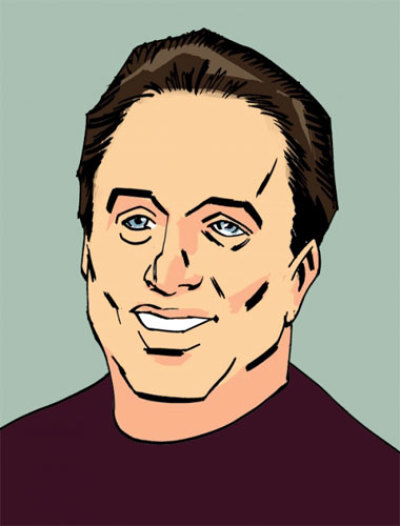 Are you someone who tends to see the glass half full, or half empty? And if you had the chance to get your hands on a glass of water used by the pope, would you take it? One Democratic congressman from Philadelphia simply couldn't resist.
Once Pope Francis finished delivering his recent speech to Congress, Rep. Bob Brady sprung into action. After grabbing the glass, he took it to his office and had a drink. Then his wife and two staffers also drank from the glass. Brady decided to save the rest of the water for his grandchildren, saying he would bless them with it.
Now either that water contains miraculous power, or it doesn't. Brady seems to believe this water contains such power. And so in his mind, it made perfect sense to go for it.
If you believed there was holy water available to you, would you go for it? And would you be willing to commit your life to spreading the good news that such water truly does exist? Would you want your family and friends to know about it? Such is the life of a disciple of Jesus Christ.
It was the Lord who spoke about real holy water which is available to man. This spiritual water blesses the soul with forgiveness and with righteous desires.
Jesus was speaking with a Samaritan woman when He compared water for the body with God's holy water for the soul. "Everyone who drinks this water will be thirsty again, but whoever drinks the water I give him will never thirst. Indeed, the water I give him will become in him a spring of water welling up to eternal life." (John 4:13,14)
In order to receive this everlasting gift, you simply believe in Jesus as your Savior from sin. This is the only way to drink God's holy water. Drinking from a glass used by Francis or some other religious leader will not benefit your soul. Instead, God invites you to come directly to the Father through the Son. And the Holy Spirit is in fact the "living water" that begins to flow in your soul once you trust Jesus to wash away your sins.
Jesus said, "If anyone is thirsty, let him come to me and drink. Whoever believes in me, as the Scripture has said, streams of living water will flow from within him." By this He meant the Spirit, whom those who believed in Him were later to receive. (John 7:17-19)
Now if you would like some real holy water my friend, it is available to you. God made sure of it. Christ died and rose again. And then the Holy Spirit came at Pentecost and filled the disciples with power to go into the world with the good news of the Gospel. (Acts 1:8; Acts 2:1-4)
The Gospel message is unlike the religion of the world. Christ offers the free gift of eternal life to anyone who will drink of God's living water. In order to drink, one simply comes to the Lord as a sinner. You repent of your sin as you commit your life to Christ. And you believe that Jesus paid for your sins on the cross.
A transaction takes place. You bring your sin and your heart to God, and He provides living water for your soul. Real and refreshing water.
Have you been relying upon relics, or perhaps upon men with religious titles? While those things can tingle your emotions, they won't bring God's living water into your soul. In order to receive real holy water, you will need to drink from God's wellspring. It is found at the cross where Christ gave His life for your sins and mine.
Will this be your day to drink real holy water? Rep. Brady saw some water he wanted and he went after it. But what about you? Do you desire God's living water, or do lack such a thirst within your soul?
The Psalmist wrote, "As the deer longs for streams of water, so I long for you, O God." (Psalm 42:1) And Jesus said, "Blessed are those who hunger and thirst for righteousness, for they will be filled." (Matthew 5:6) That is, if you know where to go in order to quench your thirst.
You may wish to come to God's wellspring right now as you pray these words from your heart:
"Lord Jesus, I need you. I have sinned against You with my thoughts, words, and actions. But I am sorry for my sins, and I repent of them. I turn away from those things which are contrary to your will for my life. I am thirsty for You Jesus, and I ask you to wash away my sins. I believe You died on the cross to save me. Fill me today with the Holy Spirit. Quench my spiritual thirst. Grant me your living water. And produce in me daily those holy desires which will propel me along the path of righteousness. Thank you Jesus for being my Savior. Please empower me to be your friend and to tell others about your living water. Amen."
Dan Delzell is the pastor of Wellspring Lutheran Church in Papillion, Neb. He is a regular contributor to The Christian Post.