'The Rob Bell Show' Premieres on OWN Days Before Christmas; Watch Preview of 'Rock Star' Pastor's New Self-Help Program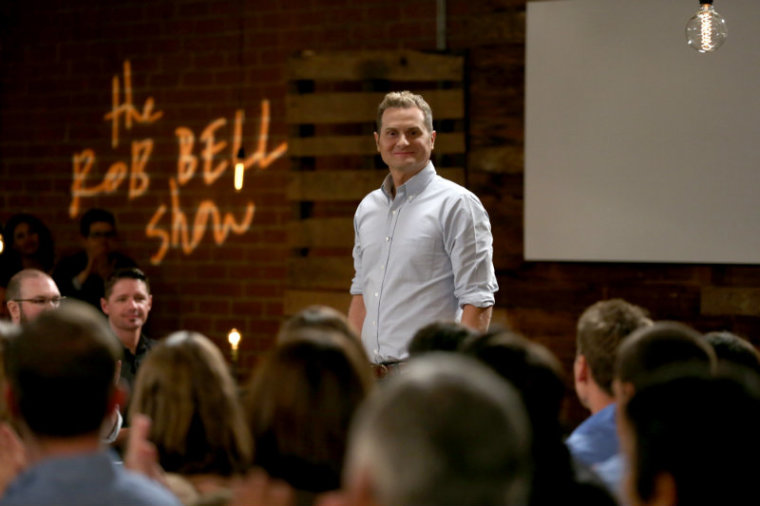 Rob Bell, former megachurch pastor and bestselling author, will finally have his new self-help show premiere on the Oprah Winfrey Network next month, just a few days before Christmas.
A press release from OWN claims that on "The Rob Bell Show," the Christian author "shines a bright light on the topics we most want to talk about but don't know where to begin."
"The special focuses on the universal desire to create a life of meaning, hope, and joy –- making peace with your past, living and thriving in the present right here, right now," adds the press release. "Whether you're spiritual, cynical, religious, or not quite sure, Rob invites you into the questions, wrestling with what it all means and why we find spiritual topics so fascinating."
"The Rob Bell Show," produced by Harpo Studios, premieres Dec. 21 at 8 p.m. ET. Bell and Jonathan Sinclair serve as executive producers.
Bell, who joined Winfrey and several other hand-picked guests on the popular and influential media mogul's "Oprah's The Life You Want Weekend" multi-city tour, had released in May an announcement that he would start filming for the show.
As The Christian Post previously reported, the former Mars Hill Bible Church founder and pastor had been working on developing a television show in 2011 called "Stronger," along with "Lost" producer Carlton Cuse. The intended network, ABC, never aired the program. The pair reportedly then pursued a faith-oriented talk show described as an extension of Bell's sermons, NOOMA videos, and teaching tours mixed with spiritual issues explored by Cuse in "Lost."
Bell caused a stir in 2013 among some Christians when he declared that he was "for marriage … for fidelity … for love, whether it's a man and a woman, a woman and a woman, a man and a man." Years prior, after he published Love Wins in 2011, Bell fell out of favor with some prominent evangelical leaders, such as John Piper, who found his questioning of a literal, eternal hell contrary to orthodox Christian teachings on the afterlife.
The popular Christian teacher is known for his best-selling What We Talk About When We Talk About God, Love Wins: A Book About Heaven, Hell, and the Fate of Every Person Who Ever Lived, and other titles. He and his wife, Kristen Bell, recently released a relationship book titled, The Zimzum of Love: A New Way of Understanding Marriage.
Watch a brief preview of "The Rob Bell Show" in the video player below, in which Bell is described as a "rock star speaker" and his program described as "unconventional," revealing," and "inspiring."