'The Voice' Contestant Takes Famous Hymn to Top of the Charts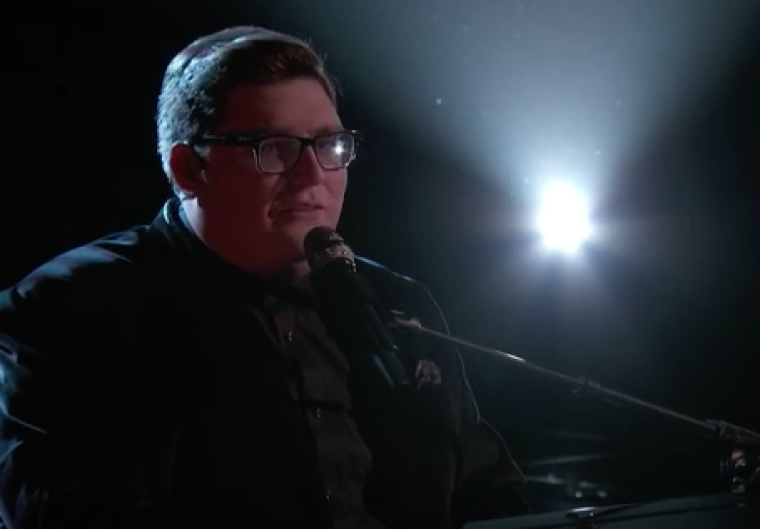 12 million viewers recently watched "The Voice" contestant Jordan Smith perform one of the most popular hymns in the Christian faith, "Great is Thy Faithfulness," according to Nielsen ratings. The unforgettable performance garnered the singer the top spot on iTunes, beating out some of today's most popular artists.
The Kentucky native, now one of the final contestants on the 9th season of "The Voice," decided to showcase a song that hits close to home. Smith is a senior at the Pentecostal college, Church of God's Lee University, where he is part of the music ensemble Lee Singers.
He has publicly credited his musical accomplishment to the training he received at Lee University. In addition to the Lee Singers, Smith was also director of Second Edition, a six-voice ensemble with band, and an active member of the worship team that leads campus chapel services.
"I'll have to say, Lee was my training ground and every little thing I did prepared me for this," Smith told Timesfreepress.com.
On episode 19 of the hit vocal competition, the young singer kicked off his powerful rendition of "Great is Thy Faithfulness" acapella, sitting in front of the piano. As his hands hit the keys, the resounding words of the chorus rang out and the crowd roared in celebration.
"Great is thy faithfulness! Great is thy faithfulness!
Morning by morning new mercies I see;
all I have needed thy hand hath provided;
great is thy faithfulness, Lord, unto me!" Smith emotionally sung.
As a result of his performance, the hymn topped the iTunes chart, beating out Adele's "Hello", Justin Bieber's songs "Sorry" and "Love Yourself", and Drake's "Hotline Bling." Christian music lovers took to social media to express their excitement as the traditional hymn rounded out the Top 5 songs on iTunes.
"Great Is Thy Faithfulness" is a hymn from the early 20th century written by Thomas O. Chisholm with music by William M. Runyan. It was more modernly known by Selah until Smith's version skyrocketed to the top of the charts.
Since his debut on the show, Smith has always been a crowd and judge favorite. He received a standing ovation from all of the judges who were fighting for a chance to be his team leader since his blind audition. He joined Adam Levine's team after the Maroon 5 frontman declared that he was the "most important person to ever be on this show."
"The Voice" has always granted the contestants the liberty to perform whatever they want and the show has been known to have contestants showcase Christians songs. Watch Smith's rendition of "Great Is Thy Faithfulness" below.