This Guy Plays the Piano Backwards and Blows Your Mind (VIDEO)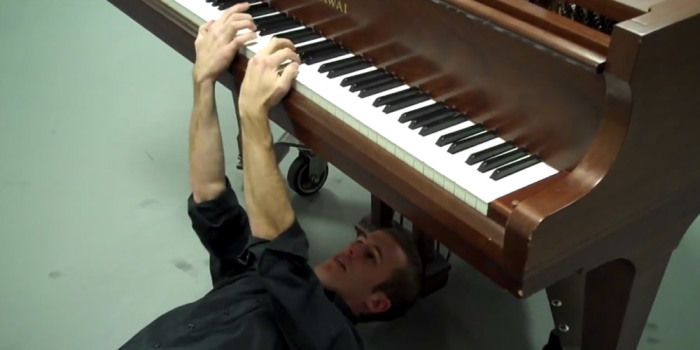 When Jason Lyle Black was 14, he started playing the piano backwards by turning away from the keys as a trick for a talent show. Now, he's blowing minds worldwide with his ability to play without looking at the keys, even going under the piano in a sort of upside down and backwards setup.
First playing at the age of 8, Black started composing at 15 and played concerts at Brigham Young University, where he studied accounting. In 2010, he performed his backwards playing act on "Ellen," drawing the world's attention to his unique and entertaining skill.
He's now chosen a career in accounting but still plays plenty of music, lucky for us all.
Watch Jason Lyle Black play "The Entertainer" in 2010 in his trademark backwards style, and SHARE the fun.