This week in Christian history: First televised worship services, Pat Robertson born, English abbey closes
Pat Robertson born - March 22, 1930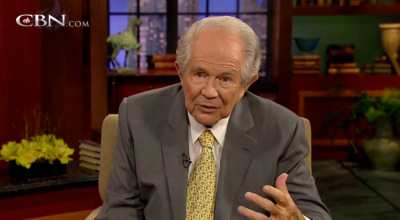 The week marks the anniversary of when Marion Gordon "Pat" Robertson, the controversial televangelist and conservative Christian political activist, was born in Lexington, Virginia.
Ordained as a Southern Baptist minister in 1960, Robertson went on to found the Christian Broadcasting Network and has served as the host of its flagship program, "The 700 Club."
He also founded Regent University and the global charity group Operation Blessing International Relief and Development Corporation.
An author, social commentator, and former presidential candidate, Robertson has become infamous for his provocative comments on a host of social and political issues.
During the 2010s, these included comments on men engaging in extramarital affairs, and suggesting, lightheartedly, that wife-beating was acceptable.