This week in Christian history: 'Rock of Ages' writer ordained, bombed church reopens
Bombed Birmingham church reopens — June 7, 1964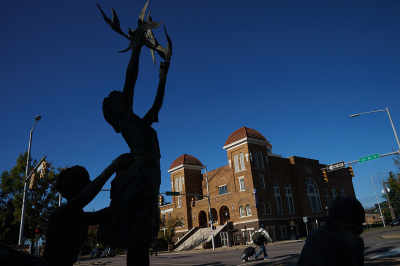 This week marks the anniversary of when the 16th Street Baptist Church of Birmingham, Alabama, reopened for services about a year after a bombing that killed four girls.
A historically African American congregation founded in 1973, 19th Street Baptist was a hub of civil rights activism during the 1960s.
In 1963, the church garnered international attention when a bomb exploded on a Sunday morning, resulting in the deaths of four girls and injuries to about 20 others.
"The tragedy of that Sunday produced outpourings of sympathy, concern and financial contributions from all parts of the world. More than $300,000.00 was contributed for the restoration of the damaged church," noted the church on its website.
"A special memorial gift — a large stained-glass window of the image of a black crucified Christ — was given by the people of Wales, designed by John Petts. The window is located in the rear center of the sanctuary at the balcony level."