Tim McGraw Speaks Out on 'The Shack' Controversy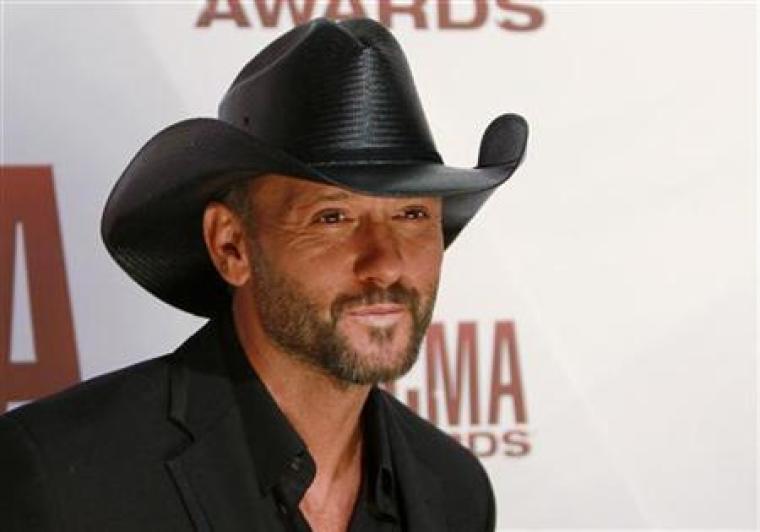 Country music singer Tim McGraw who stars in "The Shack" is speaking out on the controversy surrounding Octavia Spencer's role as God in the movie.
"The Shack" hit theaters last weekend and exceeded box office expectations for its premier release. Although it was one of the best openings for a faith-based film, some in the Christian community are speaking out against the film for its "heretical" portrayal of the Holy Trinity.
"The Shack" is based on The New York Times best-selling novel of the same name and as the film's synopsis says, the cinematic journey takes viewers on a "father's uplifting spiritual journey."
"After suffering a family tragedy, Mack Phillips (Sam Worthington) spirals into a deep depression causing him to question his innermost beliefs. Facing a crisis of faith, he receives a mysterious letter urging him to go to an abandoned shack deep in the Oregon wilderness. Despite his doubts, Mack journeys to the shack and encounters an enigmatic trio of strangers led by a woman named Papa (Spencer). Through this meeting, Mack finds important truths that will transform his understanding of his tragedy and change his life forever."
McGraw plays the best friend, neighbor and supporter of the lead character, Mack. In a recent interview he shared his thoughts on the controversy surrounding Spencer's character.
Speaking to Know News about how he would answer someone who questioned the portrayal of God as female in the film, McGraw replied: "We don't know. "I don't know. I know if I told you what God looked like and felt like then I'd be telling you a story. I just think we don't know. God manifests Himself, herself or itself in a way that we need it, in a way that we can grab a hold of and a way that we can put our arms around."
He joked that if he died and went to Heaven and saw Octavia Spencer sitting there then it'd be "all good."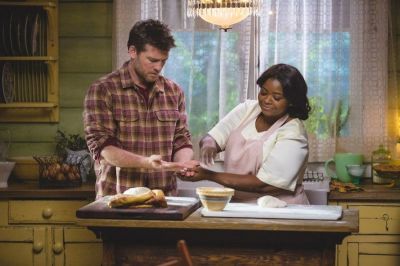 McGraw said he believes "The Shack" can be used as a "tool" to help others on their life journey, adding that the universal themes of "love, compassion, and forgiveness" are all present in the movie.
"(You're) searching constantly for the next step, the next level and consciousness in your spirituality, who you are as a human being and what you contribute to society or what God means to you is always a course everyone goes on. This movie does this, regardless of what your belief system is," he said.
"It offers a view and perspective to you, that can open the door a little bit to think about what in your life has broken you? What in your life propels you forward? What in your life allows you to give up to other people, and allows you to forgive others and accept forgiveness. This movie can be a cracked door with a light behind it for a life that may need it."
Inspired by the film, the 49 year old offered advice for others who might feel they don't always seek God the way they should. He explained that he, too, often wonders why he sometimes "forsakes God."
"I look at myself and ask that question when probably the better question is: 'Where are you God, and I'll let you in.' Instead of thinking that you've abandoned God, push yourself in the other direction like, 'God, how can I get closer?' McGraw said.
Directed by Stuart Hazeldine and written by John Fusco,"The Shack" is playing in theaters nationwide. To learn more about the movie, click here.
Follow Jeannie Law on Twitter:
@jlawcp