Together LA Conference: Pastor Rafer Owens to Share How He Took Back Compton From War Zone for Gangs (VIDEO)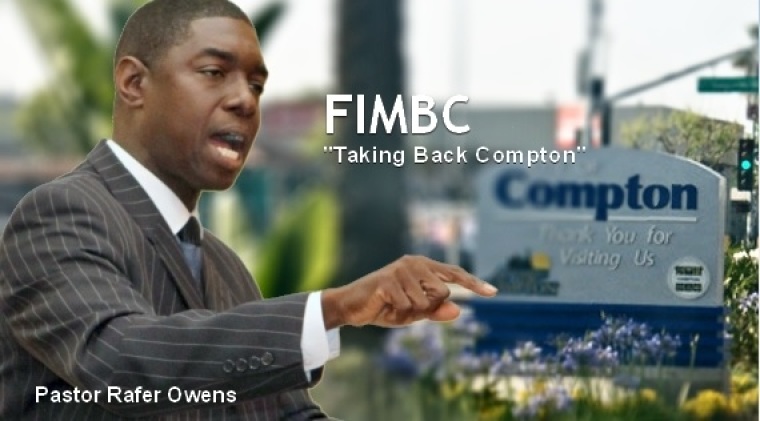 LOS ANGELES – Upon meeting Pastor Rafer Owens, who is both the dynamic leader of Faith Inspirational Missionary Baptist Church and a deputy sheriff serving in Compton in Los Angeles County, it is easy to understand why he was chosen to speak at Together LA, the three-day conference about discovering how to "love on" the metropolis, beginning this Thursday.
Owens has ministered for 17 years to not only a primarily black congregation but to a much wider audience – Compton, a city once known as a war zone for gangs.
"Our mission is to take back the city of Compton and bring the love of God and the spirit of God and overall revival to the city," he said while describing the goals of his church. "What we've done as a church is become involved in everything that the city does and everything that would help lift up the community."
At Together LA, where much of the discussion from nearly 50 speakers is planned to include action steps that the Christian community within the city should take toward resolving social issues, Owens, a 21-year veteran deputy sheriff for Los Angeles County, said he's been asked to share about what his church has been doing, what "God has been doing," and give practical illustrations showing how FIMBC became partners with Compton and has "become a blessing."
"Christians need to get off their behinds and get up and start getting active," said Owens, when asked what needs to be done in Los Angeles. "I don't need to know the entire Bible, I just need to know how to love people. I believe if we just learn how to love on people with the love that God has given us we can see a major revival in the city of Los Angeles. I see a revival coming. … people are ready to get up and move forward and do the will of God and make sure that God is being seen and glorified. I believe God is raising up a standard and an army of people that want to do the will of God. When we see that we will see revival take place in a great way."
In a Los Angeles Times article several years ago, "Homicides plunge, hope rises in Compton," featuring Owens and his church's community involvement, it was reported that in Compton, "slayings were at their lowest level in 25 years, people are walking the streets again. Once resembling a military operation, law enforcement is engaging more with residents."
Owens described how many members of his church enrolled in a volunteer program for the three high schools in Compton and let school officials know that "we are at your disposal, whatever you want, whatever you need, we are here to give it." The church's participation in community events includes movies and gatherings in the park. Members are also given lists of neighborhoods and individual families and homes to prayer for.
In a testament to a changing Compton, Mayor Aja Brown is also scheduled to speak at the conference. Brown is described as "the new face of a changing Compton" in a recent interview with MSNBC.
Together LA livestream of conference: http://watch.biola.edu/togetherla
Together LA Website: http://www.togetherla.net/
WATCH VIDEO OF PASTOR RAFER OWENS TALKING ABOUT HIS PART IN TOGETHER LA BELOW