Tom Hanks to Play Beloved Christian TV Icon Mr. Rogers in Upcoming Biopic 'You Are My Friend'
Tom Hanks to Play Beloved Christian TV Icon Mr. Rogers in Upcoming Biopic 'You Are My Friend'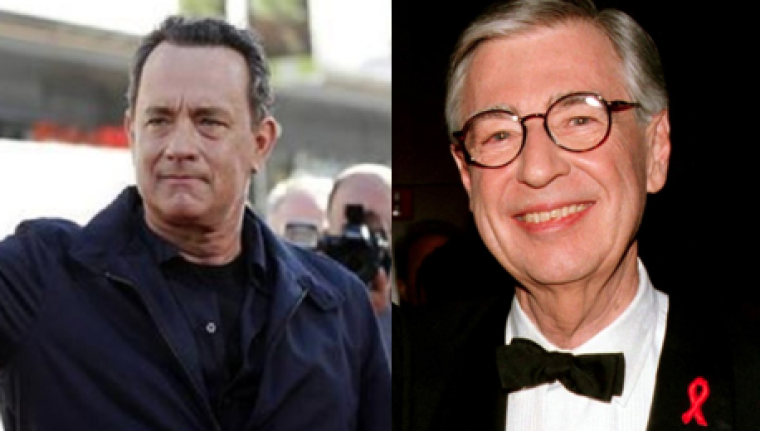 Oscar-winning Actor Tom Hanks will play beloved minister and TV icon Fred Rogers, popularly known as Mr. Rogers from the classic TV show "Mr. Rogers' Neighborhood," in an upcoming biopic, titled "You Are My Friend."
"Mr. Rogers' Neighborhood" was pegged a gentle, thoughtful preschool educational series, in which Rogers treated kids like intelligent people who deserve respect. The show ran on a number of networks in America and Canada from 1968 to 2001 and now people will get to know the man beyond the show.
TriStar Pictures announced the movie on Monday. The studio described the film as a heart-warming story.
"You Are My Friend" will follow the friendship of Rogers and journalist Tom Junod. Junod was on assignment to write a profile on the TV icon, and although he was initially cynical and begrudgingly took on the task, Junod's perspective on Rogers changed as his life was transformed because the two cultivated a friendship.
Junod's profile on Rogers, "Can You Say... Hero?" was published in Esquire in 1998. The journalist talks about how he learned to pray and explains his experience with the Presbyterian minister. The piece gives readers a feel for Rogers' essence, while exploring what he thinks children lose as they grow up.
Rogers worked in television for over 30 years after graduating college. The only breaks he took from TV work were times he devoted to his Christian faith. Rogers attended Pittsburgh Theological Seminary where he was ordained as a Presbyterian minister in 1963.
While announcing the upcoming film on TODAY, host Kathie Lee Gifford shared that Rogers was her neighbor in Nantucket during the later years of his life.
"I was blessed to get to know him. He was the sweetest most godly man, he was adorable ... He was a life changer," Gifford said, agreeing with Junod's perception of Rogers.
Rogers died in 2003 at the age of 74. 
Directed by Marielle Heller ("Diary of a Teenage Girl") and written by Micah Fitzerman-Blue and Noah Harpster, the upcoming biopic has been in the works since 2013. It reportedly appeared on the Black List but an annual survey showed it was the "most liked" motion picture screenplays not yet produced.
"You Are My Friend" is slated for release in 2019. A documentary about Rogers, titled "Won't You Be My Neighbor," will also premiere at Sundance this month and be released later this year.