Tony Bancroft on 'Mulan': 'I Want to Bring Christian-Based Values to All My Work'
Tony Bancroft is an award-winning animator who has worked on numerous projects, including the newly released "Mulan" double-DVD pack. He has given God the praise for his talents and has worked hard to share those gifts with audiences everywhere. Bancroft took time out of his day to speak with The Christian Post about his faith and abilities.
The Christian Post: How did you get into animation?
Bancroft: Tom, my twin brother, and I grew up loving to draw— we were not into sports but were competitive about drawing. We were critical (in a helpful way) of each other's drawings. It was just a passion that developed, came out of the blue when I was in City College for illustration. We originally thought we would work on comic books, but by chance met a man who was doing plays and films, and fell in love with the idea of animation.
CP: How are you using your talents to honor God? What projects are you working on?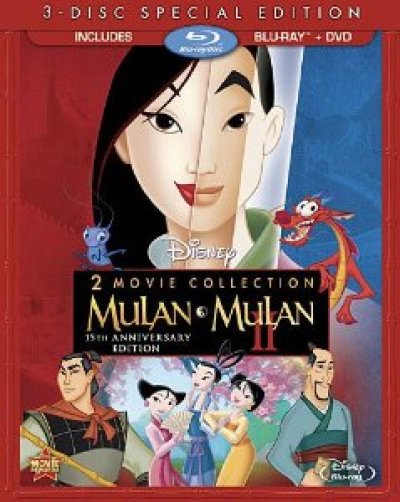 Bancroft: I've done a lot of different things: after leaving Disney I founded my own animation company with friends of mine that focused exclusively on family entertainment. It stemmed directly from a feeling to use the ability I had from God to use that craft and animation for God. We did biblically-based and biblical value cartoons. That was a really great time for me to be able to do that thing and directly influence kids for Christ.
Day to day, I feel like I have an influence just like everyone does, trying to bring good family values to entertainment. I want to bring Christian-based values to all my work; I won't do work that I wouldn't want my kids to see.
CP: What was your favorite part of working on "Mulan"?
Bancroft: I enjoyed working with a great crew— the most fun aspect— you become like a family. We worked with 400 animators, artists on two different coasts. I got to work with my twin brother, Tom, and best friends, trying to make a project as good as we could. We shared such a drive and a great working environment … we were all very young, right out of college. We wanted to create a feature that would stand out in the Disney canon.
CP: Do you believe it sends a good message for audiences?
Bancroft: I have three daughters, and as I was working on "Mulan," I had two at the time. I wanted to make something, a unique heroine that hadn't been seen before. I wanted to give them someone who would be strong on her own, without a prince saving her. "Mulan" is different; it cuts the mold. It tells the story of a girl who can't help who she is but she exists in a different society that tells her who she is supposed to be: obedient. The difference is that she changes the world around her, instead of changing herself … including the Emperor of China, who honors her.
The theme of the film is "be true to yourself," and that's what Mulan's journey was, and that's what I wanted to give to my daughters. Even Christians need to be true to themselves and not be "saved" by their friends but be true to the values they hold in their own lives.
"Mulan" was the first time that Disney really explored a new area to tell their tale. Normally it was European fairy tales, and "Mulan" was exploring the Orient in a new way, the Eastern world.
We did a lot of research to be culturally accurate and being a Christian, we made a pact that we wouldn't go too deep into Buddhism but would stay true to our own beliefs. The ancestors are supposed to be fun, light, so that we didn't give too much attention to Buddhist beliefs and history.
The special, 2-disc, edition of "Mulan" is available on March 12.
Watch the original trailer for "Mulan" HERE: