Tony Perkins Calls for Boycott of Iconic Betty Crocker Brand Over Support for Same-Sex Marriage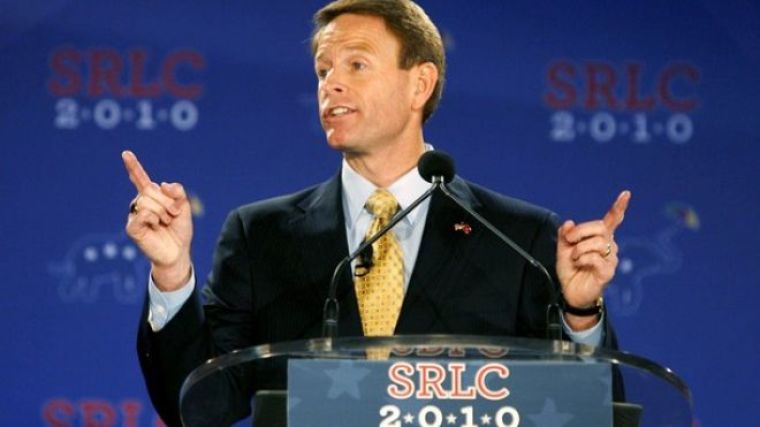 President of the Family Research Council, Tony Perkins, is calling for a boycott of the iconic General Mills brand Betty Crocker, because the company donated custom-made cakes to celebrate Minnesota's first same-sex marriages in July.
In a Minnesota Public Radio report in July, Betty Crocker brand manager Laura Forero said the brand's support of same-sex marriage is simply a reflection of its constantly evolving image and that diversity and inclusion are in the brand's DNA.
"Celebrating these three families today, seemed very appropriate as Betty celebrates all families," said Forero.
In his daily commentary on Thursday, however, Perkins said the popular cake mix brand was mixing up its priorities.
"At Betty Crocker, the only thing they're mixing up is their priorities," said Perkins. "If you ask conservatives, Betty Crocker's latest promotion is a recipe for disaster. This summer, the famous dessert line decided to jump on the same-sex 'marriage' bandwagon-and bring cakes to celebrate. In Minnesota, where parent company General Mills is headquartered, Betty Crocker decided to donate wedding cakes to the first homosexual couples who exchanged vows on the first day that counterfeit marriage was legal," he noted.
"Unfortunately for General Mills, the majority of Americans think natural marriage is anything but old fashioned. And they've made it tough on companies like Target, Starbucks, and JC Penney who disagree. Know where your money is going. When you're at the store, think outside the Betty Crocker box!" he urged before pointing his audience to dumpgeneralmills.com, which features a list of General Mills brands and urges a boycott.
General Mills took a high-profile stance last year against a proposed constitutional amendment that would have made marriage only between a man and a woman, a provision already in Minnesota State law.
The decision later sparked a "Dump General Mills" boycott organized by the National Organization for Marriage according to Minnesota Public Radio.
Voters, however, rejected the amendment, and in May the Legislature passed a law legalizing same-sex marriage.