Judge Rules Employer Must Pay $115,000 to Transgender Over Bathroom Dispute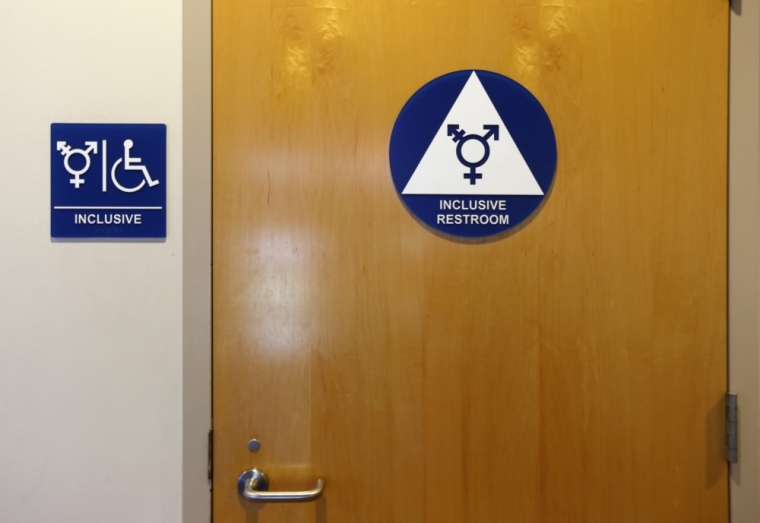 A judge in Minnesota has ruled that a national check-printing company must pay $115,000 and apologize to a transgender "woman" for banning "her" from using the women's restroom.
Minnesota-based Deluxe Financial Services, Inc. has been asked to pay $115,000 to the complainant, Britney Austin, and also to change its policies for transgender employees, as part of the settlement of a sex discrimination and harassment lawsuit brought by the U.S. Equal Employment Opportunity Commission.
Austin, employed in the com­pany's Phoenix offices, told her supervisor in 2011 that she is a transgender and began to present herself as a woman at work. Deluxe refused to let her use the women's restroom, according to the complaint, which states that supervisors and coworkers subjected Austin to a "hostile work environment, including hurtful epithets and intentionally using the wrong gender pro­nouns to refer to her."
The company has denied that it violated Title VII of the Civil Rights Act of 1964 or that it treated Austin unlawfully, but has agreed to take steps to improve the work climate for transgender employees, according to BuzzFeed News.
"This settlement underscores EEOC's commitment to securing the rights of transgender individuals under Title VII in the federal courts," said EEOC General Counsel David Lopez in a statement. "This is our second such resolution and we hope that employers will take notice and begin to take proactive steps to prevent and eliminate discrimination against their transgender workers."
"We are extremely grateful to the EEOC for taking on this important case on behalf of our client and working side by side with us to achieve a settlement that marks yet another Title VII victory for transgender employees," Jillian T. Weiss, a private attorney who represented Austin along with attorney Ezra Young, was quoted as saying.
Many universities and businesses in the U.S. are now allowing students to use opposite sex bathrooms, showers and changing rooms.
Last month, Washington's state government created new rules making it illegal to prohibit transgender individuals from using public bathrooms, showers or changing areas designated for the opposite biological sex, making it one of the first states to attempt a statewide transgender bathroom policy.
The guidelines stated that all covered entities "shall allow access to and use of a facility consistent with that individual's gender identity."
However, in November 2015, the Houston Equal Rights Ordinance, or HERO, which would have allowed men to use women's restrooms if enacted, was put to referendum as Proposition 1 and lost with 62 percent of voters rejecting it.
In August 2015, the Rev. Franklin Graham spoke out against chain store Target's announcement that it would stop separating toys and bedding into boys and girls sections.
"I think Target may be forgetting who has made their stores strong. It's not gender-neutral people out there — it's working American families, fathers and mothers with boys and girls they love. What's next? Are they going to try to make people believe that pink or blue baby showers are politically incorrect?" the evangelical leader wrote in a Facebook post.
"I have news for them and for everyone else — God created two different genders. Jesus said, 'Have you not read that He who created them from the beginning made them male and female' (Matthew 19:4)," he said, adding, "You can't get any clearer than that."