Trinity Church 'Grieves in Shame' After Pastor Art Azurdia Admits to 'Sexually Immoral' Acts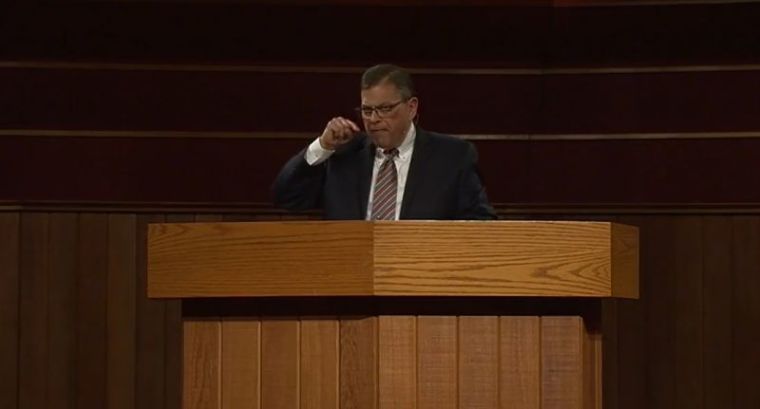 Pastor Art Azurdia of Trinity Church in Portland, Oregon, has been removed from his position after he admitted to having several "sexually immoral" relationships.
"On Sunday, June 24, the elders of Trinity Church of Portland received an accusation that Art Azurdia has been in a sexually immoral relationship with a woman from outside of Trinity Church. The elders of Trinity Church, after an initial investigation, confronted Art with the accusation," read a statement on the church's website posted on Monday.
"Art admitted to the immorality. He also admitted to a previous sexually immoral relationship. Based on these facts and the biblical qualifications required of an elder (1 Timothy 3, Titus 1), the elders have removed Art Azurdia as Senior Minister of Word and Worship at Trinity Church, as an elder, and from all pastoral ministry at Trinity Church," it added.
"We grieve the shame this brings to the Gospel and the sorrow it brings to God's people."
Azurdia, who is married and has two children, is an author and has been a speaker at various national and international conferences. He's also associate professor of Pastoral Theology and director of Pastoral Mentoring at Western Seminary in Portland.
A search on the Trinity Church website shows that Azurdia had preached on topics regarding sexuality in the past, including one sermon from March 2017 titled "Sexuality Redeemed," based on the Song of Solomon in the Bible.
The sermon hails a picture of "sexual wholeness" in "one man and one woman deeply and permanently bonded together in a uniquely loving relationship set in the context of marriage."
Some online commentators, such as Grayson Gilbert of The Chorus in The Chaos blog, who is pursuing a masters of divinity degree at Moody Bible Institute, said that much like multiple other revelations of pastoral affairs, the exposure of Azurdia "stings."
"They all sting a bit. I'm just tired. I'm tired of seeing pastor after pastor fall due to sexual misconduct, and Art Azudia [sic] is no exception to that. I am weary of seeing those charged with upholding simple qualifications inevitably bow down to the prevailing expression of a sexually impotent culture," Gilbert wrote.
He wondered what the development sends as a message to newly married couples at Trinity Church.
"Their pastor, who led them through marital counseling and cautioned them to sobriety and a high view of the vows they were about to make, didn't take those vows as seriously. Do they have hope in escaping an extramarital affair?" he questioned.
"Think of what message that sends to the unmarried. Their pastor, who urged them toward faithfulness and sexual purity, could not uphold his own conviction even with the benefits of a marriage. Do they have hope of remaining pure? That stings. It should sting," he added.
Famous pastors who have lost their ministries and their marriages due to affairs include Tullian Tchividjian, a grandson of the late evangelist Billy Graham.
Tchividjian resigned as senior pastor of Coral Ridge Presbyterian Church in Florida in 2015 after he admitted to cheating on his wife at the time.
He has since repented and remarried, with his book, Jesus + Nothing = Everything, previously pulled due to his moral failings, set to be republished in the fall.