John Piper: I've Never Felt Sexually Attracted to Another Woman While Married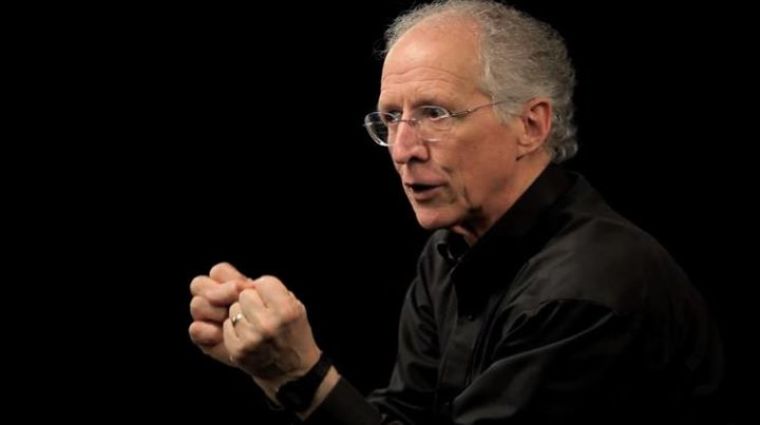 Evangelical theologian John Piper said he has "never felt enticed" to have sex with another woman during the nearly 50 years he has been married to his wife, Noel.
In a letter to "a would-be adulterer," Piper said he has "never been attracted to another woman romantically" and has "never desired sexual relations with another woman. The only woman he has been sexually attracted to for the past five decades is Noel, his wife of 48 years.
The 71-year-old author and founder of desiringGod.org clarified that he is neither disinterested in sex nor does he have deficient hormones. In fact, he said he has "enjoyed a life of sexual intimacy with my wife, that is, I think, as intense as any can reasonably hope for."
He further noted that he is not immune to temptation, stating that he is not designed for beach evangelism.
"My eyes are as magnetized toward excessive female skin as most men's," the Bethlehem College and Seminary chancellor wrote.
But there are parameters he puts in place to make sure his eyes don't wander.
"I have zero tolerance for nudity in films — or even suggestiveness (which rules out almost all of them). One reason (among many) is that any sexually charged image lodges itself in my mind, with regrettable effects," he noted.
Offering counsel to husbands, Piper shared some of the ways he was able to get to a place of desiring no other woman but his wife.
Firstly, ask God to "take away any desire for any woman other than your wife."
For Piper, he considers it a pure gift of God that he has never found another woman sexually attractive.
Secondly, "feel how revolting and disgusting adultery truly is."
It's not just about believing adultery is morally wrong but actually feeling sickened by it, the influential author stressed.
Ever since he fell in love with Noel in 1966, Piper said "the very thought of touching another woman sexually became disgusting, sickening."
"This may sound weird. I have not talked about it with many people," he wrote. "But I have said to myself often, with amazement, 'The thought of having sex with any other woman besides Noël feels as nauseating to me as the prospect of having sex with a man.'
"God worked a miracle to make adulterous touching not just morally wrong, but physically revolting. That is one of the greatest works of divine grace I have ever experienced."
Piper believes his aversion to adultery likely came from having grown up with the Bible — specifically, its clear condemnation of lust and adultery and the threat of suffering in hell.
Thirdly, the theologian advised husbands not to trade permanent pleasures for temporary trysts.
Early on, Piper felt a sense that "there is something stupendously wonderful and joyful to be experienced beyond the sensuous pleasures of the body."
As his desire for real "Pleasure in God" grew stronger, his physical revulsion toward sexual sin also grew in proportion.
To him, it was a choice between brief physical sensations or something "much more substantial and lasting and satisfying."
"In other words, sexual immorality cuts off the wings that lift us toward the highest, richest, most durable Joy," he wrote.