Trump Casts Shadow on This Year's 'World Refugee Day' Observance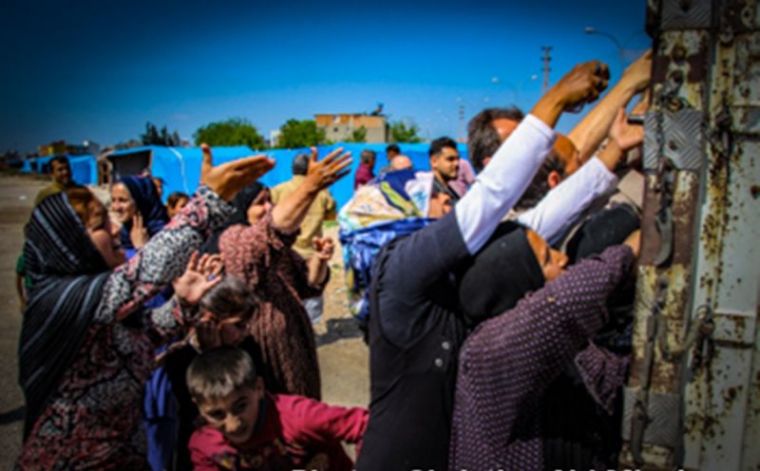 Groups involved in observing the global World Refugee Day view President Donald Trump's policies as a major problem for helping displaced people.
Observed every year on June 20 since 2001, World Refugee Day is a United Nations-sponsored observance in commemoration of those forced to flee their homes due to persecution or violence.
Some, including the human rights group Amnesty International, view the Trump administration's actions as being a major challenge for modern day refugees.
In comments emailed to The Christian Post, Naureen Shah, senior director for campaigns at Amnesty International USA, said, "The Trump administration's hateful rhetoric against people escaping violence has now become policy."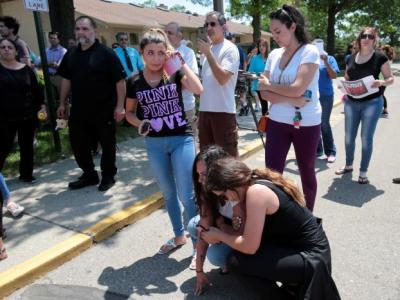 "Parents are facing an impossible choice: stay and risk violence or flee to the U.S. and risk tearing their family apart or, in the cases of some families fleeing violence in Central America and coming across the Mexico border, raising a family in prison."
Shah hoped that this year's World Refugee Day will remind people that the United States "should treat people escaping violence with compassion."
"Instead, the U.S. is treating people like criminals by barring them from entry based on the country that they come from, putting them in prisons and deporting them before their cases can be heard," added Shah.
The Rev. Steven D. Martin, spokesman for the National Council of Churches USA, told CP that many congregations are finding their efforts to help refugees "unfairly limited by U.S, government policies."
"Churches across the country know that showing hospitality to the refugee is a core biblical value and have been involved in refugee ministry for years," said Martin.
"Through this ministry Christians have learned how life-changing hospitality toward refugees can be, both for the refugee and the ones showing concern."
Martin also told CP that the global refugee crisis currently taking place has prompted "political turmoil we're seeing worldwide" and is being driven by fear.
"Because of an unfounded fear of terrorism committed by refugees, Americans are turning their backs on this humanitarian crisis," continued Martin.
"Refugees languish in camps for years waiting to be allowed to being their lives in welcoming countries, and the humanitarian cost is enormous."
For its part, the evangelical aid group World Relief, which is also observing World Refugee Day, called upon supporters to advocate on behalf of refugees.
"As we approach World Refugee Day on June 20th, we invite you to speak up for refugees — advocate by calling lawmakers and congress members, download a World Relief prayer card and commit to praying for refugees in a specific area," said World Relief in a blog entry centered on the Tuesday observance.
World Relief has had its differences with Trump, as the president's executive order limiting refugee resettlement prompted the organization to cut over 140 employees and close five local offices.
In February, World Relief sponsored a full-page ad in the Washington Post featuring about 100 evangelical leaders denouncing the administration's policies towards refugees.
From the onset of his presidential campaign in 2015, Trump has garnered controversy for his plans to limit immigration and refugee resettlement in the nation.
The Trump administration and its supporters have argued that these measures are necessary for national security. For example, last week Attorney General Jeff Sessions denounced a court decision upholding an injunction against the Trump travel ban executive order on the basis that it threatened the safety of the nation.
"The Executive Branch is entrusted with the responsibility to keep the country safe under Article II of the Constitution. Unfortunately, this injunction prevents the President from fully carrying out his Article II duties and has a chilling effect on security operations overall," said Sessions.
"The President is committed to protecting the American people and our national security, and we are proud to support his mission to put America first by defending his right to keep us safe. That is why the Department of Justice will continue to seek further review by the Supreme Court."
World Refugee Day comes as the administration sparked renewed outrage over its expected deportation of about 200 Iraqi Christians, most of whom have criminal records.