Trump's New Communications Director Tweeted Support for Abortion, Gay Marriage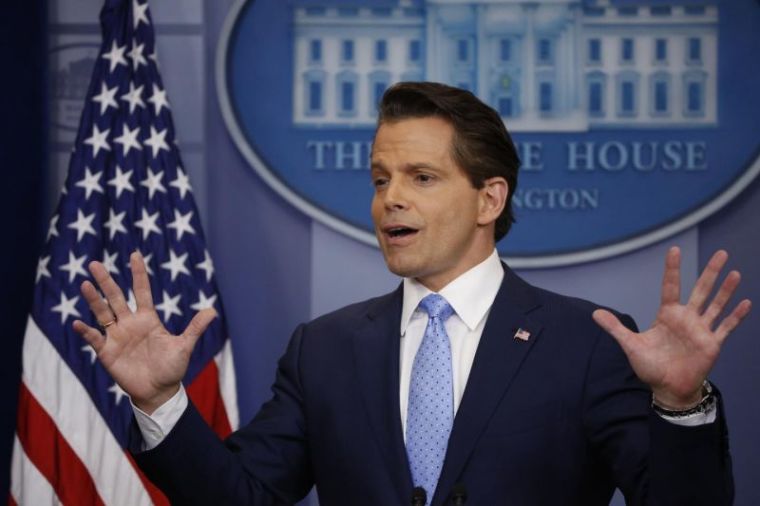 Anthony Scaramucci, Donald Trump's new White House communications director, supported gay marriage and abortion in his tweets in the past, but now he says he is going to delete the old tweets and will serve only the agenda of the president.
Scaramucci, a New York investor and media personality who has 631,000 followers on Twitter, responded to a tweet on Nov. 23, 2016, saying, "One more point: I support the Gay Rights Movement and I am an active proponent of equality."
On Saturday, he wrote, "Full transparency: I', deleting old tweets. Past views evolved & shouldn't be a distraction. I serve @POTUS agenda & that's all that matters."
Another tweet followed, saying, "The politics of 'gotcha' are over. I have a thick skin and we're moving on to @POTUS agenda serving the American people."
After the two tweets, Buzzfeed took screenshots of the old tweets.
"I am not a partisan. For Gay Marriage, against the death penalty, and Pro Choice. I am for social inclusion, fiscal responsibility," Scaramucci tweeted on June 8, 2102.
On Jan. 7, 2012, he tweeted, "Republicans should support Gay marriage."
On Aug. 6, 2012, he wrote, "We (the USA) has 5% of the world's population but 50% of the world's guns. Enough is enough. It is just common sense…"
Speaking on "Fox News Sunday," Scaramucci explained his stand at the time on guns, "What I was worried about in 2012, in urban centers, if you don't have a little level of gun control, it could lead to more violence. But truth be told, and is why I deleted the tweets, Chris, it's a total distraction. It's total nonsense. When I made the decision to take this job, my politics and my political ideas do not matter at all. What matters is that I am supporting — subordinating all of that to the president's agenda."
Scaramucci also said he will be traveling with the president this week and "we're going to focus and refine the messaging from the White House."
He continued, "He's one of the most effective communicators that's ever been born and we're going to make sure that we get that message out directly to the American people and I think that albatross spread, the gap between how certain people think of him and how I see him — or say like someone like Ivanka sees him, that will start to narrow soon."
Scaramucci also said, "I would like to reset the culture inside the [communications] department so that people recognize that I'm actually there to serve them and they're going to be working with me, not for me. That's a very big distinction. And that all of us are there to serve the president of United States and his agenda."
He said his main focus will also be to stop the leaks. "If we don't get the leaks stopped — I am a businessperson and so, I will take dramatic action to stop those leaks."