Trump Cutbacks to Refugees Forces Catholic Charities to Reluctantly Close Down Resettlement Ministry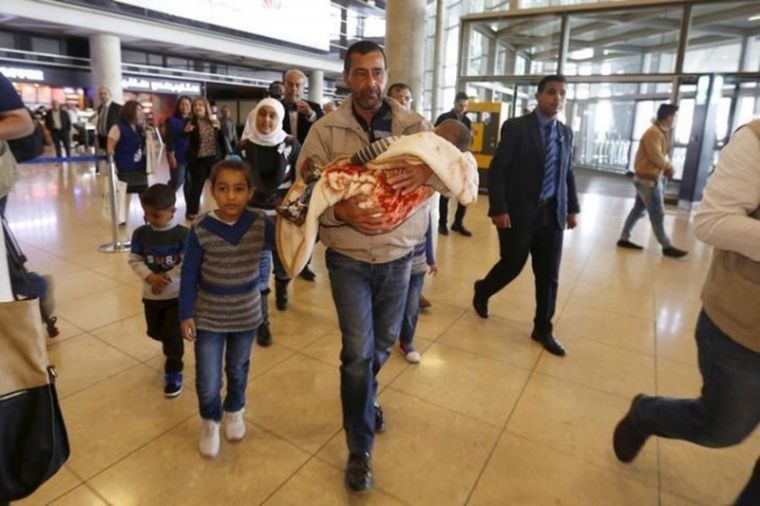 The nonprofit Catholic Charities of the Archdiocese of Dubuque said it is reluctantly closing down its 77-year-old Refugee Resettlement ministry in Iowa, following President Donald Trump's dramatic reduction to the refugee quota.
"Catholic Charities of the Archdiocese of Dubuque has been resettling refugees from all over the world in Eastern Iowa since 1940, primarily in Cedar Rapids and Waterloo," said Tracy Morrison, executive director for the charity, this week.
"It's a loss for our entire community."
Archbishop Michael Jackels stated: "Our faith guides us to believe in the dignity of all persons and the need to protect the most vulnerable, especially refugees and migrants. It is with a heavy heart that we announce the ending of this ministry."
The decision followed the U.S. Department of State's announcement earlier this year that the quota for people who can legally seek refugee status in the U.S. has been cut by more than half, going from 110,000 to 45,000 annually.
Trump has said that the reduction is needed for national security reasons and for improving problems concerning the vetting process for refugees.
The Bureau of Population, Refugees and Migration further said that all refugee resettlement sites across America must resettle at least 100 refugees per year in order to stay open, which is a threshold the Dubuque Archdiocese admitted it can not meet.
"Catholic Charities remains committed to supporting refugees and immigrants through their Immigration Legal Services ministry available in Cedar Rapids, Dubuque, Hampton, Marshalltown, New Hampton, Postville and Waterloo," the group noted.
A number of other charities providing refugee services have also been forced to limit operations following the reduction to refugees, including World Relief.
The evangelical nonprofit revealed in February that it had little choice but to close down five offices and lay off more than 140 staff members.
"It has been our great privilege to serve both local churches and resilient refugee and immigrant families in each of these communities," said World Relief President Scott Arbeiter at the time.
"Our staff at each of these locations have served diligently and sacrificially — some of them for many years — and we are deeply saddened to have to make this difficult decision."
Tim Breene, World Relief's chief executive officer, pleaded with Trump not to forget those suffering in the global refugee crisis.
"The unfortunate truth is that given the unprecedented nature of the global refugee crisis, there are simply more people than ever that need our support and our compassion," Breene said.
"We are redoubling our efforts to find solutions to serve displaced peoples in the Middle East, sub-Saharan Africa, and elsewhere around the globe."
The Episcopal Church's Migration Ministries also said in April that it is closing down six offices due to the reduction, and will reduce the number of its 31 affiliates to 25.
"It's painful; it's horrible, but we hope — we pray — that we have made the right decisions for the health of the overall network and for the well-being of the refugees," said EMM Director the Rev. Canon E. Mark Stevenson.
"It's important for us to have a system where refugees are resettled where it is safe, where it's affordable, where opportunity is given to them to thrive as new Americans."