Tullian Tchividjian Says He Faces Daily 'Nightmare' Following His Resignation From Coral Ridge, but Is Focusing on Jesus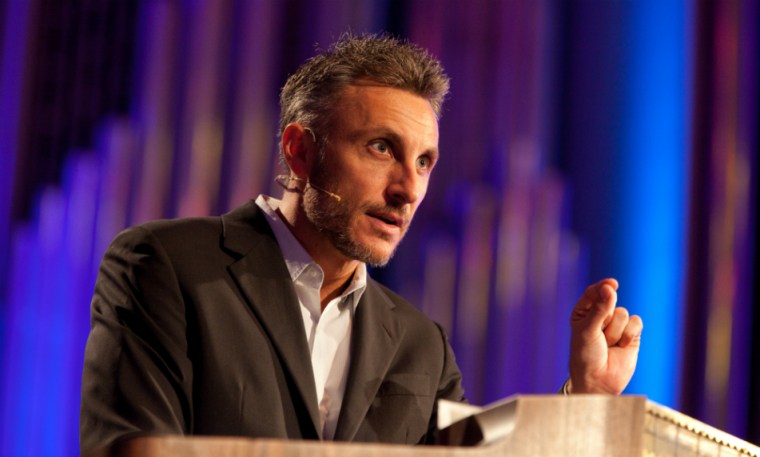 Tullian Tchividjian, the former pastor of Coral Ridge Presbyterian church in Florida, who resigned in May after admitting to an affair, has said in a heartfelt message to supporters that he and his family have been overwhelmed by the ordeal, but he is relying on Jesus and willing to let people see him "at the bottom."
"As you can imagine, the last few months have changed my life forever. Nothing will ever be the same. I keep thinking I'm going to wake up one morning and it will have all been a bad, bad dream. But that morning never comes," Tchividjian, who is the grandson of famous evangelist Billy Graham, shared on Facebook.
"Instead, I wake up every day and am freshly hit with the fact that this nightmare is real. My family and I are, at every imaginable level, overwhelmed. What life will look like from here on out is completely unknown to us. And that scares me. But we are alive and not without hope. We are certain that better and brighter days are ahead."
Tchividjian noted that he is spending his days looking for a new job, so that he can provide for his family, and admitted that he wants to "disappear."
"Nothing seems more appealing to me on most days than to simply vanish. But here's my struggle: I actually believe the message that I've preached with all my might (and which I need now more than ever)," he wrote.
"If I only let you see me when I'm 'good' and 'strong' and polished and 'at the top,' I undermine the very message that I claim to believe. I am tempted to hide until I am 'shiny' again," he continued.
"But if I run away because I don't want you to see me broken and weak and sad and angry and struggling with fear and guilt and shame, then I fail to practice what I preach — and one of the many things I've learned from this is that failing to practice what you preach is destructive."
The evangelist resigned from his position at Coral Ridge in May after admitting to ongoing marital issues, and revealed that he had an affair during a sabbatical he requested after finding out that his wife, Kim, had also had an affair.
He added that both he and his wife are "heartbroken" over their actions, and are asking God to give them "the grace we need to weather this heart wrenching storm."
Kim Tchividjian wrote in a follow-up message to The Washington Post, however, that the above-mentioned statement "reflected my husband's opinions but not my own."
"Please respect the privacy of my family at this time, thank you. I do thank everyone for the outpouring of love for my family as well during this difficult time and we appreciate all the prayers and support we are receiving," she added.
Tchividjian had served as senior pastor at Coral Ridge since 2009.
In his Facebook note, the evangelist said:
"Grace always flows to the lowest point, and while it scares me to death because I'm a lot more image conscious than I let on, I'm going to let you see me at the bottom — because that's where Jesus is."
He added that he will continue updating his supporters with quotes and insights on his journey, and expressed his love and gratitude for the prayers.