Two Men Spit on Catholic Priest, Fr. Jonathan Morris at Gay Pride Parade After Supreme Court Ruling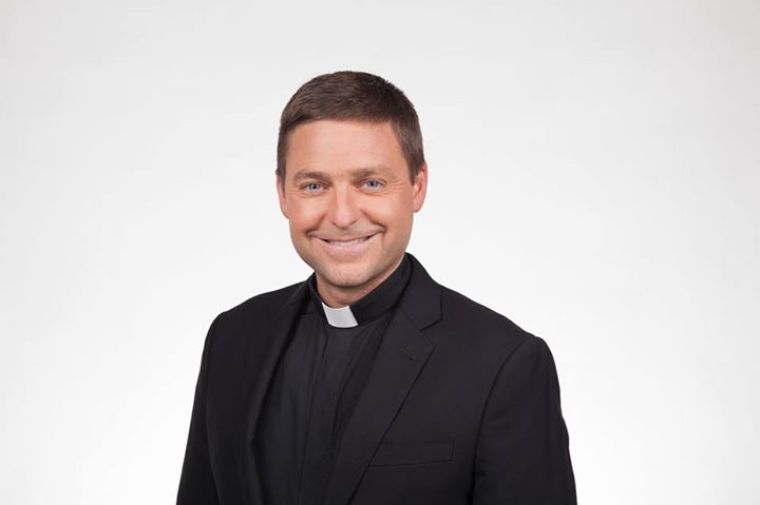 Fox News contributor Father Jonathan Morris, who serves in the Archdiocese of New York, said two men spat on him during Sunday's NYC Pride parade in an unprovoked attack, following the U.S. Supreme Court's ruling on same-sex marriage.
In a Facebook post shared with his 283,000 followers on Sunday, the Roman Catholic Priest of Our Lady of Mt. Carmel in the Bronx, New York, said that he was attacked by two men while walking down Broadway and 22nd Street during Sunday's gay pride festivities. It is unclear whether Morris, 42, filed a police report after the alleged incident and the suspects have not been identified.
"Walking down Broadway and 22nd Street just now, I ran into gay marriage parade. Two men walked by and spat on me. Oh well ... I deserve worse," he wrote in a June 28 Facebook post, later adding: "The two men who spat on me are probably very good men caught up in excitement and past resentment. Most in that parade would not do that."
The New York City Pride parade is an annual event that celebrates LGBT culture through marches and it draws crowds of 1 to 2 million people. Morris futher noted that The Episcopal Church, which authorizes clergy of the Episcopal Diocese of New York to officiate same-sex weddings, sponsored a float at this year's event.
"The Episcopal Church sponsored float in gay parade with dancing man or woman (not sure) with short skirt and g-string. Something is wrong," he wrote.
On Monday, he spoke with Fox News host Sean Hannity about the disturbing incident that he said occurred while he was making his way out to dinner.
"I don't want to make this about me, there's a lot of people who are gay who have been fighting for gay marriage for a long time, who have probably been spat on and a lot worse by people on my side (those of traditional marriage)," Morris told Hannity.
"I was in my clerical collar, I was going to a dinner. I was just off the parade route and people, I think, were very excited about having won this legal victory — probably drunk, perhaps wonderful good people. It shows that there is tremendous amount of emotion and tension on both sides and we, as a country, need to get above that and to say let's use rational arguments and respect our law."
On Friday, the Supreme Court ruled 5–4 in Obergefell v. Hodges, which declared state-level gay marriage bans unconstitutional.
Morris did not respond to a request for comment in time for publication.