Two Small Children Among Four Christians Slain in Plateau State, Nigeria; 'Muslim Herdsmen' Likely Killers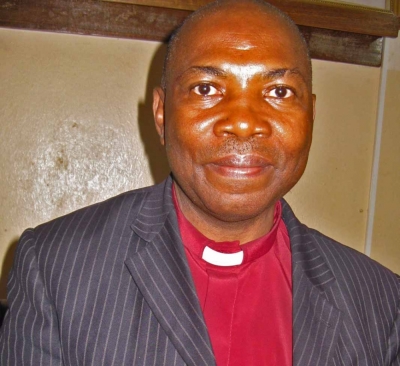 JOS, NIGERIA – Gunmen who killed four family members in their home in Plateau state this month, including 2-year-old and 4-year-old boys, were likely Muslim herdsmen, church leaders said.
In Rantis village, 70 kilometers (43 miles) south of Jos, the suspected ethnic Fulani Muslims launched a guerilla attack on a home at about 7 p.m. on Nov. 4 (not the wee hours of Nov. 5 as Nigerian newspapers reported), pastors said. Killed were Joel Pam, 50; his wife, Jemimah Pam, 40; and two of their children, 2-year-old Jephtah and 4-year-old Joseph, said the Rev. Dacholom Datiri of the Church of Christ in Nations (COCIN).
"These attacks are on the increase as they are being carried out against our church members almost on a daily basis, and the security personnel seem helpless in checking them," Datiri told Morning Star News.
The victims belonged to Datiri's church. The couple's two surviving children, 10-year-old Susannah and 15-year-old Alfa, were wounded in the attack. Both of them are receiving treatment at Jos University Teaching Hospital, he said.
Capt. Salisu Mustapha of the Nigerian Army, and a spokesman for the Special Task Force created to help prevent such attacks, confirmed the raid.
"Yes, we received a distress call from that community and we sent out security personnel there to contain the situation," Mustapha said.
The assault on Rantis village took place after a similar attack occurred in Gyel village, near Jos, on Nov. 2, when Muslim Fulani gunmen carried out a night-long attack on Christians, though no lives were lost, sources said.
Davou Pam, pastor of the local COCIN congregation in the area, told Morning Star News that the assailants were Muslim Fulani herdsmen.
"They [Christian villagers] sent distress calls to me that night pleading that we inform security agencies about their plight," said Pastor Pam of the COCIN congregation in Gura Dabwam, two kilometers from Gyel. "We thank God that some vigilantes were able to rush there to assist the members of the community, and so no life was lost in the attack."
Christians believe Islamic extremist groups have increasingly incited Fulani Muslims to attack them in Plateau state as well as in Kaduna, Bauchi, Nasarawa and Benue states. They fear that Fulani herdsmen, with backing from Islamic extremist groups, want to take over the predominantly Christian areas in order to acquire land for grazing, stockpile arms and expand Islamic territory.
Christians make up 51.3 percent of Nigeria's population of 158.2 million, while Muslims account for 45 percent. Those practicing indigenous religions may be as high as 10 percent of the total population, according to Operation World, so the percentages of Christians and Muslims may be less.
Other communities that have come under similar attacks by Fulani herdsmen this year include Bakin Kogi Foron, Kuru, Kassa, Maseh, Kuzen, Mile Bakwai, Kirim Attakar and Kakuruk, pastors said.
During one week in April, 17 Christians were killed in attacks by Muslim Fulanis on the Christian communities of Dakum, Tanjol, Gilgare, Gero, Gyel, Rim, Jol and Tashek in the Barkin Ladi and Riyom Local Government Areas of the state.
The Rev. Barnabas Kebang of COCIN told Morning Star News that nine Christians were killed in Ratas village on March 29, and another 20 Christians were killed in the Bokkos Local Government Area, where he ministers as chairperson of the local COCIN congregations.
"These attacks by these Fulani herdsmen have become very common in our villages," Kebang said. "They attack members of our churches at will, and no arrests have been made of any of the attackers."
Also in March, four Christian members of one family who worship with the COCIN congregation in Heipang, an airport village south of Jos, were killed in an attack by Muslim Fulani herdsmen, Pastor Pam said. Those killed in the March 17 attack included Dung Bot, 80; Rwang Davou, 71; Pam Rwang Davou, 47; and Martins Pam Rwang Davou, 6, he said.
In February, the church leaders said, Fulani herdsmen killed three members of a church in Kassa village near Barkin Ladi town. Kassa is about five kilometers (three miles) from Heipang.
Datiri appealed for more concerted efforts to put end to attacks.
Last month in the Bakin Kogi Foron of Plateau state, in an effort to to downplay the religious motives of an attack by Fulani Muslim herdsmen that killed 10 Christians in three villages, government officials tried to attribute it to "cattle rustling." A Morning Star News visit to the home where eight members of one family were killed on Oct. 10 revealed the presence of no cows (see Morning Star News, Oct. 17).
The Fulani Muslims also attacked the villages of Zatsitsa-Kudeson and Chehwyanang, also in the Bakin Kogi Foron area of Barkin Ladi Local Government Area in central Nigeria, killing two other Christians, sources said. Nigerian newspaper reports erroneously identifying the names of villages and victims and describing the raid as an incident of "cattle rustling" in which residents supposedly engaged the assailants in gun-battle, were speculative and not based on facts obtained first-hand, local Christians told Morning Star News.