Tyler Perry Talks Newfound Peace in Fatherhood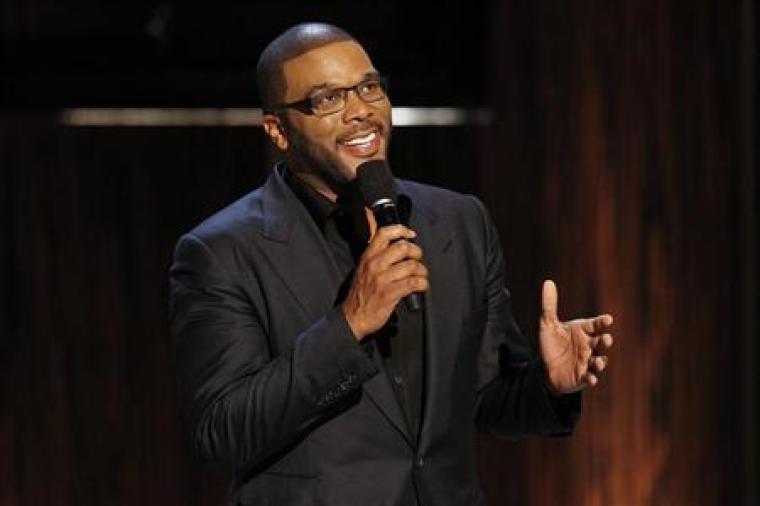 Tyler Perry has revealed that he has finally found peace, while thanking God in the process.
Perry, the 45-year-old Christian film mogul and playwright, welcomed his first son into the world with girlfriend Gelila Bekele last Nov. Now, it seems Perry is finding incredible joy in his son Aman.
He took to his Facebook to share a personal account of his emotions, while glorifying God.
"I have traveled the world trying to find the peace that I have when I'm holding my sleeping son in my arms," Perry wrote on Facebook. "God thank you! Amen for Aman. He's beautiful!!"
This is not the first time Perry has let the world see how much being a father has impacted him. Just before Christmas, he admitted to struggling with the holiday prior to his son's birth.
"This is the first Christmas in the past five years that I've been able to find joy. You see, my mother died December the 8th five years ago, and no amount of Christmas lights could replace the light that she was to me," Perry wrote to his fans on Facebook last December. "But this year, in spite of myself, God gave me another light to shine in my heart right beside hers. God thank you!"
He went on to share a video of a song from his play titled, "A Madea Christmas." While the song is about Jesus, Perry said he connected with it as a parent.
"I wanted to dedicate this song to you this holiday season. It's from my play A Madea Christmas, and I love this song so much that I wanted to share it," he wrote. "It's about Mary, the mother of Jesus, but as you listen to it, you can see that it can be about any parent. You never know who God has put into your home to raise."