Tyrese Says He Lacks Nothing Because He Has Jesus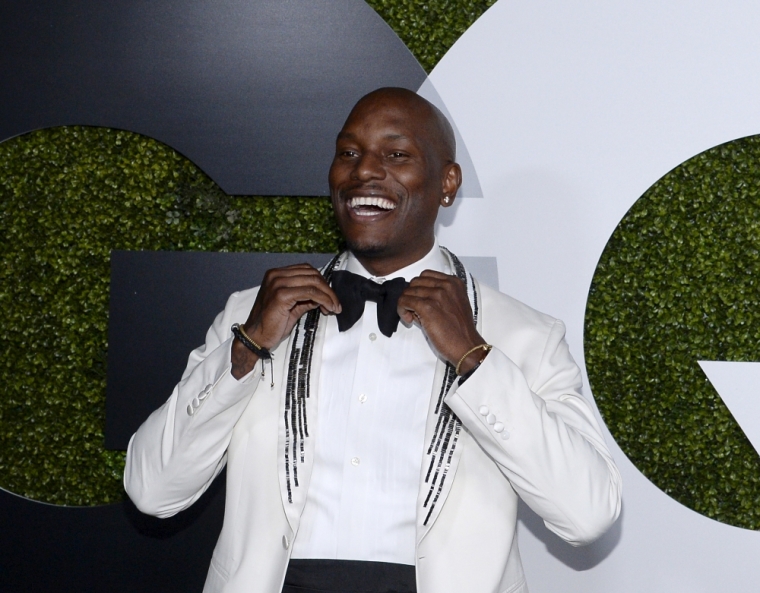 Model, actor, and singer Tyrese Gibson is known for his racy music and his role in the "Fast and Furious" franchise, but the R&B singer recently took to Instagram to credit Christ for the "influence" he has on others and to declare that he lacks nothing because of Jesus.
Gibson tends to make the most of social media by frequently posting comments and videos about his views on happenings in popular culture. Lately his online platforms are being used more and more to share his faith. In a recent Instagram post he revealed that his success is not the reason for his wealth.
"Every show while I'm singing I'm praying, when I lift my hands I am thanking the Lord Jesus Christ for the God given stage of influence he has given me," Gibson wrote.
His very passionate posts often get criticized for being inspirational yet vulgar because of his use of foul language, but he is unfazed by what people think or say.
"I fear no man..... I walk in my truth and in my life's purpose everyday........ I am clear that God is my SOURCE and people and things are just resources......... God IS my source.... And I want for nothing cause I have it ALL cause I have Jesus....... #Amen," Gibson ended.
Gibson first emerged on the R&B scene in the late '90s and since then has become a household name mononymously known as Tyrese. He made his acting debut alongside Taraji P. Henson in the 2001 film "Baby Boy".
The Grammy nominated singer is seemly targeting this generation with the message of finding worth in God and not fame and fortune. He often talks of his Christian faith and how it anchors him during his many motivational video rants. In a past Facebook post, he clearly stated that he believes Jesus is the remedy to cure the insistent desire for relevance, fame and fortune.
The actor said, "When you love yourself deep within. When you fall in love with Jesus and you're completely submerged in Christ your heart and soul is fulfilled independent of what's in your bank account and where you are on the charts."
In that same message Gibson went on to say that when people are obedient to their God-given assignments and visions, they should anticipate huge life-changing blessings. He also said that there is great reward on the other side of obedience.
Gibson's company, Voltron Entertainment, is capitalizing on the reach of social media and although he has accomplished much, he regularly says he is aiming higher. The talented triple threat recently joined hip- hop legend Joseph "Rev Run" Simmons on The Oprah Winfrey Network's newest series "It's Not You, It's Men."
The series brings viewers insights on sex, love and relationships from their different perspectives. Gibson is a single father in search of his dream woman, while Rev Run has been happily married for more than 20 years and is a father of six.