U.S. Federal Court Forces School to Allow 'Transgender' Girl to Use Boys' Bathroom
A federal appeals court ruled last week that a girl who thinks she's a boy can continue using the boys' restrooms in her school in Wisconsin.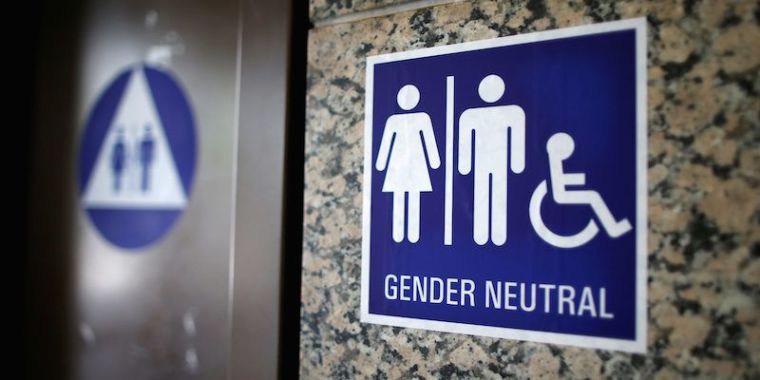 The unanimous decision by the Seventh Circuit Court of Appeals promptly drew the rebuke of conservative activists who branded it "the tyranny of a radical minority," LifeSite News reported.
The ruling upheld a September injunction by U.S. District Judge Pamela Pepper in favor of biologically female student Ash Whitaker, a senior at Tremper High School in Kenosha, Wisconsin.
Micah Clark, executive director of the American Family Association of Indiana, expressed concern at the court's decision, saying it could have "cascading effects across the Midwest" including public schools in Indiana.
She said the ruling represents "the tyranny of a radical minority, and a politically correct court, over common sense gender protections that have existed since the beginning of time."
Clark told LifeSite News that the court appears intent on throwing aside "the privacy and safety rights of the vast majority of students in favor of a radical political agenda that has no basis in logic, law, or science."
She called on other courts to "more fairly consider the rights of millions of students that this court has discarded."
Whitaker and her mother earlier sued the Kenosha Unified School District for barring the girl from using the boys' restrooms in her school.
The school district argued that allowing Whitaker to use the boys' restrooms would harm other students, including their right to privacy.
The district court dismissed the concerns expressed by the school district, which then appealed the case.
The Appeals Court, however, affirmed the district court's earlier ruling. In its decision, it states that "the School District argues that the district court erred in finding that the harms to Ash outweighed the harms to the student population and their privacy interests. We disagree. The School District has failed to provide any evidence of how the preliminary injunction will harm it, or any of its students or parents."
"The harms identified by the School District are all speculative and based upon conjecture, whereas the harms to Ash are well-documented and supported by the record," it adds.