US World Cup Champion Tobin Heath Thanks God for FIFA Win as NYC Hosts First-Ever Parade for Women's Sports Team (Photos)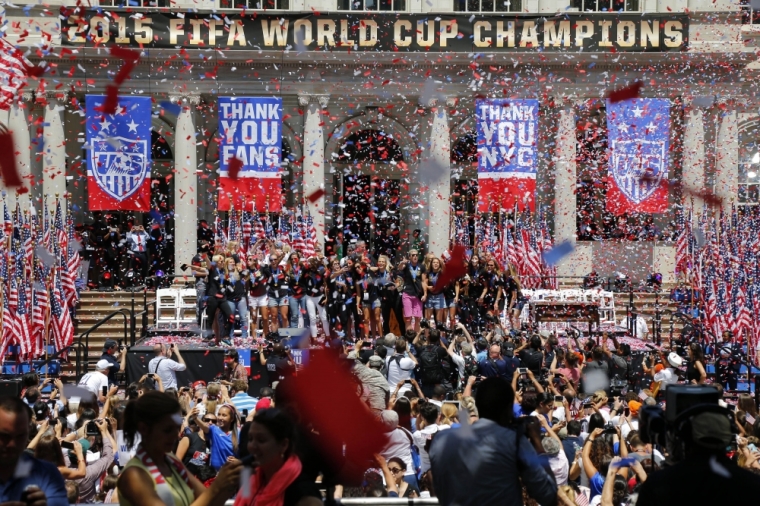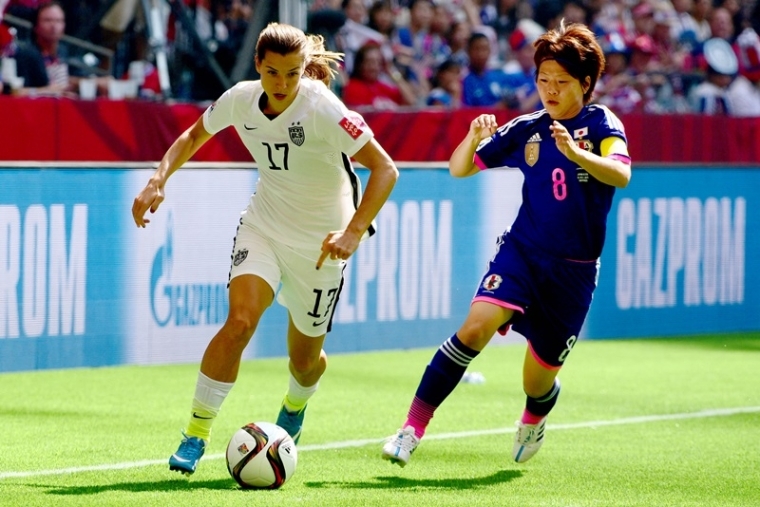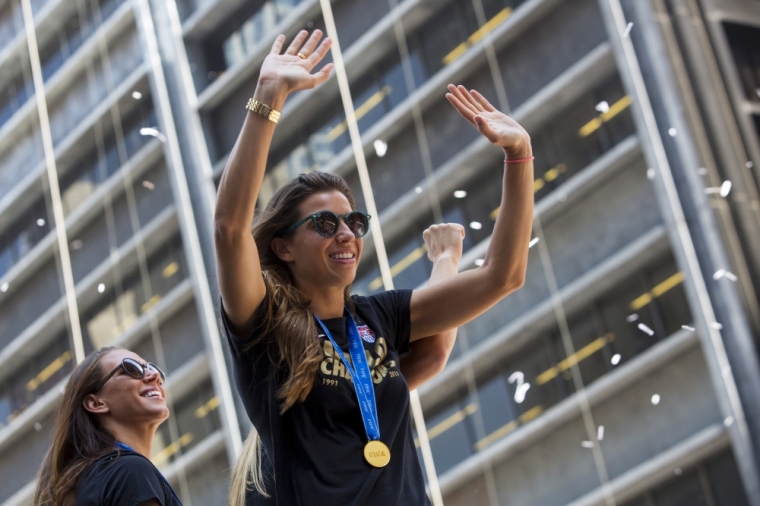 View Photos
NEW YORK — Tobin Heath, a two-time Olympic gold medalist and member of the World Cup winning U.S. women's soccer team, regularly thanked God on her Twitter account during their road to the championship and acknowledged Him after their win in the finals against Japan last week.
Heath, 27, a professing Christian who acknowledged God several times on Twitter this year, also cites the scripture Ephesians 2: 8-9 in her description on the social media account.
"WWC FINAL!!!!!," tweeted Heath on July 5 after winning the championship game.
Heath thanked God at least three other times on Twitter last month. She also shared a tweet from Florida VOUS Church pastor Rich Wilkerson Jr. early on Friday that seems to address her relationship with her teammates that read: "Life is really about the people you spend it with."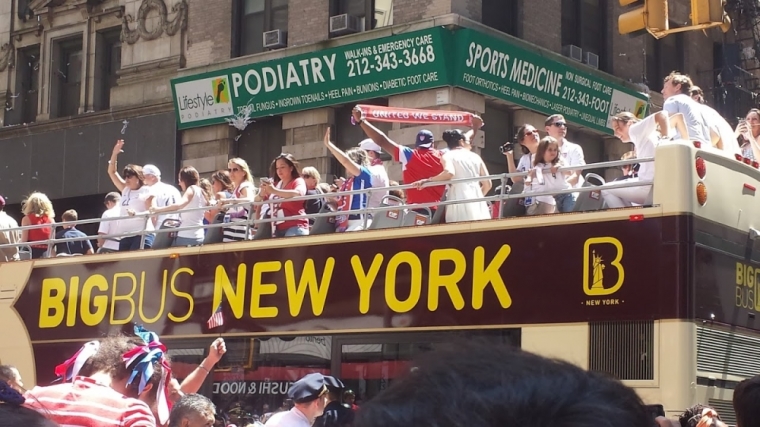 Heath scored one of the goals in the team's 5-2 win over Japan in the championship game on Sunday, which was the most-watched soccer match in U.S. history.
The World Cup winner also discussed her relationship with Christ and others in an interview with BeliefNet in 2011.
"It's more than just winning or losing. There are so many relationships that go deeper than that. He has a plan in it all. You have to trust that. … Everybody wants to be winners — you have to trust that God has a greater plan for this even when you can't see it," she said.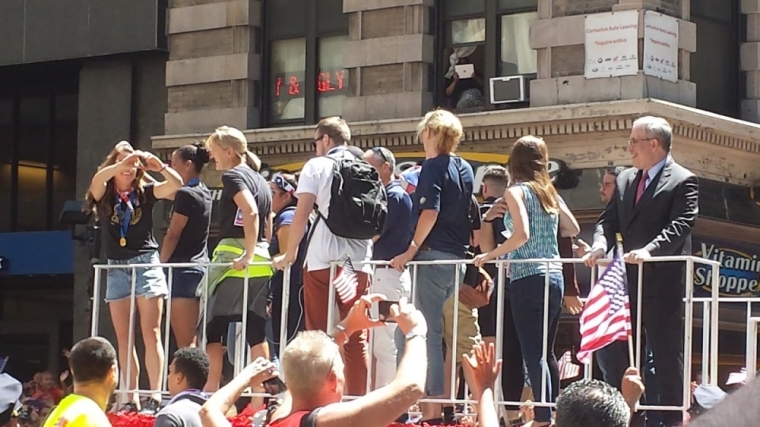 "My platform might be a little bigger than someone else's, but everyone has a purpose. For me, that purpose in my life right now is soccer. There's a cool, personal testimony that goes along with it. You spend so much time with your teammates in environments where they see how you live. It's one of the coolest ways to just love people," continued Heath.
Heath joined her 22 teammates for the first-ever ticker tape parade for a women's sports team held in lower Manhattan in the city's famed Canyon of Heroes which has been graced by the likes of the New York Yankees, Giants and Rangers.
"WOW NYC YOU ROCK!," Heath tweeted Friday morning in celebration their World Cup win in New York City.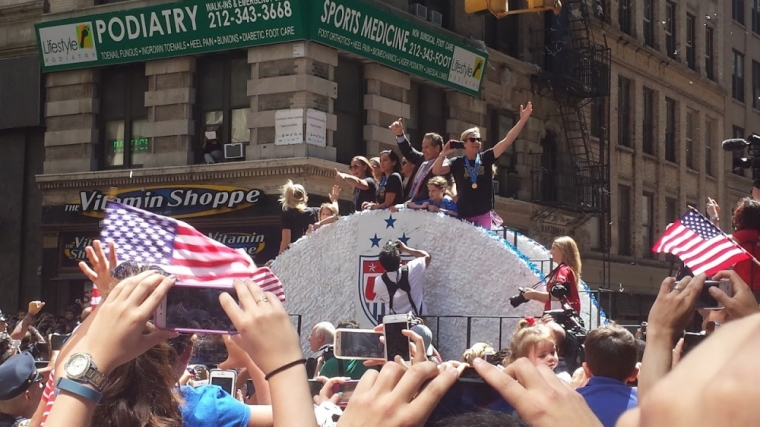 The last time female athletes paraded down the Canyon of Heroes was in 1984, when gold medalists Mary Lou Retton and Cheryl Miller joined other U.S. medal winners after the Summer Olympics in Los Angeles.
"This is a huge moment not just for women's soccer but soccer in general," said Greg Lalas, a former U.S. soccer defender and editor-in-chief of MLSsoccer.com to CNN. "I don't know of a ticker-tape parade for soccer at all. … It's amazing what this team did to really bring this entire nation together — not just for women's soccer but soccer in general."
The team was greeted by thousands of New Yorkers lined up along Broadway, in lower Manhattan.
Floats carried the players, who were showered with confetti from nearby buildings, from Battery Park to City Hall. The parade was capped off by a rally to celebrate the team's win.
The parade reportedly cost $2 million and was mostly funded by New York City. $450,000 came from private donors.