U2's Bono Leads Crowd to Adore Jesus in the Streets of Dublin (VIDEO)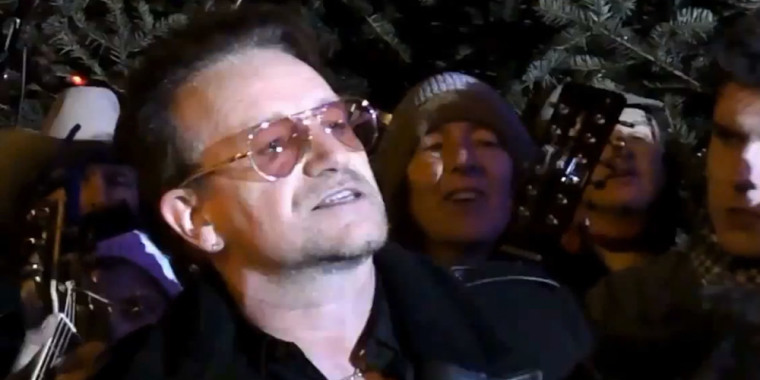 When you're one of the biggest rock stars in the world, singing on the street for money might sound like a nightmare. For Bono of U2 fame, it's just another Christmas Eve. For the past five years, Bono has hit the streets of his hometown Dublin to busk (sing in exchange for donations) to raise money for The Simon Community, a charity that serves the homeless.
This year, he and Irish singer/songwriter Glen Hansard (The Frames, Swell Season, "Once") kicked off the singalong on Grafton Street by jaunting through "Merry Xmas Everybody," a 1973 hit by English group Slade. The crowd of about 1,000 was festive as they roared through the chorus.
But when Bono announces he wants to sing a carol for the child Jesus who was born in poverty, the crowd falls silent. He then opens with the familiar call, "O come all ye faithful…" and the street responds in unison, "O come let us adore Him."
It's a beautiful moment on a cold, windy street in Dublin to honor the King. Watch it below and SHARE.
H/T: The Blaze