UK School Punished for Teaching Creation, Bible; Kids Saying Other Faiths Follow 'False Gods'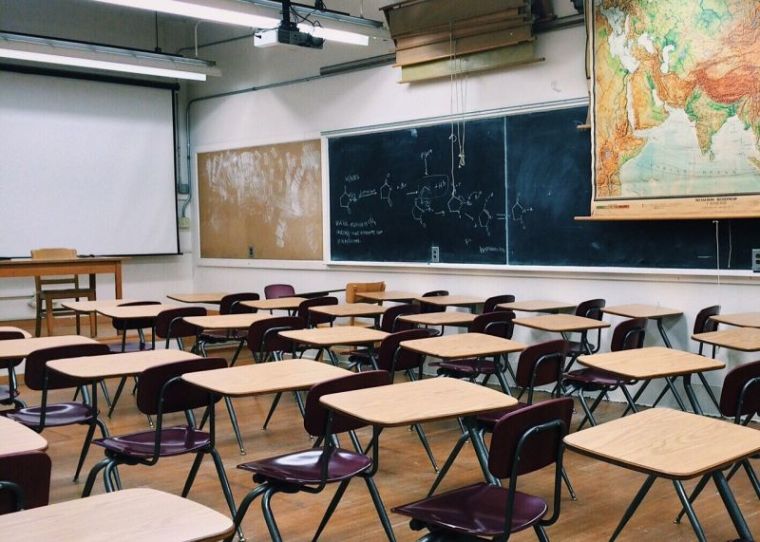 Britain's education watchdog has given the lowest ranking to a Christian primary school, whose chairman is the pastor of a Pentecostal church, for teaching creationism in a science class.
The Ofsted, or the Office for Standards in Education, Children's Services and Skills, wrote in its report that Kings Kids Christian School's adherence to independent school standards was "inadequate" as its students aren't taught about scientific theories of earth's origin, according to The Sunday Times.
Ofsted inspectors complained that students of the independent school in southeast London believe that people who follow other faiths worship "false gods."
"Pupils do not study practical science or develop the skills to collect and evaluate scientific evidence. The creation story is taught in science and there is no evidence that pupils learn scientific theories about the origin of the Earth," they wrote.
The school has only 25 students.
"History and geography are taught solely through the stories of the Bible or the history of the USA, in particular the lives of early American missionaries," the report said. "School leaders have started to acquire resources based on British history and geography, but only a few pupils have access to these."
King's' spokesperson Nigel Steele responded by saying that Ofsted would have known that students are exposed to diverse views had the inspectors spent more time at the school.
"They (students) do look at the evolutionary theory but they also cover the design aspect as well. We'd say actually the students have a broader education regarding origins," Steele told Premier. "The school's next thing to do would be to create an action plan to meet those standards. It doesn't mean the school will be changing the curriculum; they will still be able to teach science from a design perspective. They will need to make it clear where they are bringing other perspectives in."
Ofsted, however, took note of the pupils' excellent spiritual awareness at Kings Kids Christian School.
"It's a Christian school and it's a school that seeks to make Jesus the centre of all the learning," Steele said. "To be affirmed that the school is meeting those aims is clearly very positive."
The U.K.'s Orthodox Jewish community has also expressed concerns over the government's banning of teaching of Young Earth Creation.
Leaders of the Union of Orthodox Hebrew Congregations complained to head teachers about the government's "infiltration" of schools with "the lie that the world is ancient" and not 6,000 years old, as the Bible says.
The council gives around $10 million annually to schools in Hackney, northeast London, but threatened to cease the funding.
Last October, St John's Church of England Primary School in Tunbridge Wells decided not to invite Christian charity Crossteach to lead assemblies or take lessons after some parents complained that their children were being "exposed to potentially damaging ideology."
"Wherever possible we work in partnership with local churches and we reflect their teaching, always aiming to be sensitive to the local context, and recognizing that churches vary. We teach mainstream Christianity," Crossteach national director Wayne Harris was quoted as saying at the time.
Some schools in the U.K. said last year they were removing historical dating terms like B.C., which stands for Before Christ, and A.D., so that they do not risk offending non-Christian students.
In 2015, Ofsted shut down a state-funded free Christian school for placing "too much emphasis on religious credentials" and for displaying "discriminatory views" toward people of other faiths.