UK Schools Ban 'He' and 'She;' Teachers Forced to Say 'Zie' or 'They' When Talking to Trans. Students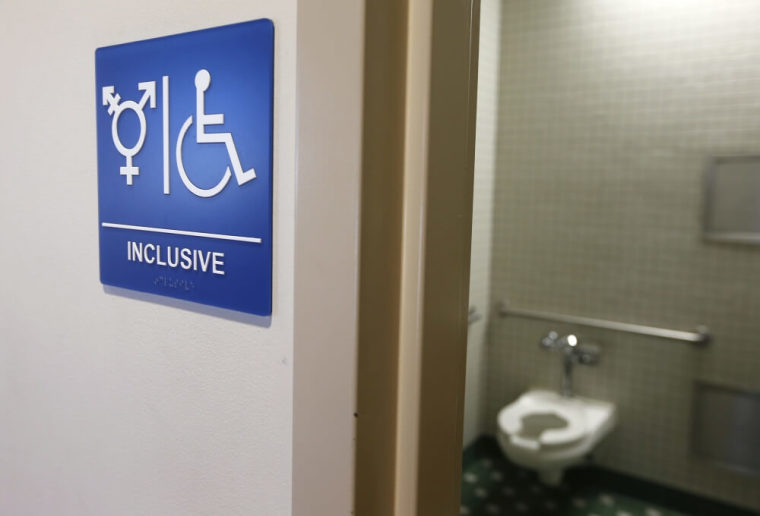 School teachers in Britain have been told they can no longer call transgender students by the "he" or "she" pronouns, and will instead have to use students' pronoun of choice.
The Boarding Schools Association told staff they could use the gender neutral "zie" pronoun as an alternative, along with "they."
Alex Thompson, deputy chief executive of BSA, suggested that the new language guidelines will help schools that are "in the dark" regarding transgender issues.
"Teachers, heads and deputy heads were asking questions about these issues and they felt they were in the dark on what was politically correct and had fears of causing offence as young people largely between the ages of 13 and 18 were questioning their gender identity," Thompson said, according to The Express.
"There was a strong understanding ... when someone came out as gay but not in the area where young people were asking 'who am I' to a member of staff and these were questions they had not been asked before."
He added that introducing new language is "complicated" in communities that for many years held on to established norms.
The BSA guidance notes that schools in England, Scotland, and Wales are obligated under the Equality Act 2010 to treat gender identity as a protected characteristic.
Gender-neutral pronouns have also been introduced in the United States, but several states have pushed back against President Barack Obama's demands that public schools allow boys to go into girls' bathrooms if they identify as female.
Texas Gov. Greg Abbott accused Obama of "turning bathrooms into courtroom issues, while Lt. Gov. Dan Patrick warned that the directive would be the "beginning of the end of the public school system as we know it."
"President Obama, in the dark of the night — without consulting Congress, without consulting educators, without consulting parents — decides to issue an executive order, like this superintendent, forcing transgender policies on schools and on parents who clearly don't want it," Patrick said.
Some evangelical leaders in America, such as the Rev. Franklin Graham, have further described gender-neutral pronouns like "ze" and "zir" as as "ridiculous."
"We're seeing this kind of thing more and more across the country as the secularists and progressives are pushing their godless agenda into our education system and corporate America," Graham said about a story from 2015 in which the University of Tennessee's Office for Diversity and Inclusion advised university members to start using gender-neutral pronouns.
"I know the good people of Tennessee don't go along with this nonsense! Maybe Tennesseans ought to write the university and suggest they close this office."
Graham added: "Think of the money and positions being wasted by this office. God created male and female — you don't have to have a college degree to understand that."