Popular Pastor Quits School Board Post Over Policy Teaching Students Safe Homosexual Sex, Abortion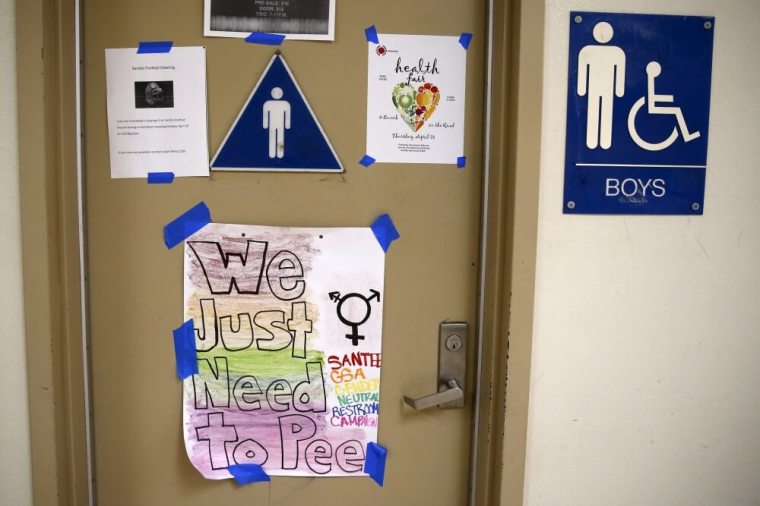 A popular Southern California pastor and school board member says he could be sued for voting against implementing a policy that mandates teaching pro-LGBTQ sexual ethics in public schools.
In an email republished in a July 7 First Things article, Chad Vegas writes:
"CA has mandated this [school transgender policy] for the whole state. I have served on the largest high school board in CA, and the nation, for 12 years. I basically lead that board. Our board voted to adopt the new law into policy. I voted against it. I was breaking the law for doing so. I could be personally sued and our attorney tells me the board insurance won't cover me because I am breaking the law and I am a bigot."
The California law requires that students be instructed on how to have safe homosexual sex, how to get an abortion, and that gender does not correspond to biological sex.
The Christian Post reached out to Pastor Vegas for further comment but he did not return calls by press time.
Vegas last month opted not to run for re-election for his school board post despite the community and even liberal school board members wanting him to continue leading the group.
A report by local The Bakersfield Californian noted at that time that Board President Mike Williams lamented Vegas' choice on social media and "begged for somebody to 'talk him out of it,' then revised his post to say, 'No, pray him out of it.'"
But Vegas on his blog defended his decision saying that he could not endorse the indoctrination of children into ungodly sexual ethics and included a June 2 letter he wrote to his congregation outlining why he made his decision.
"I am a Christian pastor above all else. I could not vote for these policies. I can not remain on a board to enforce these policies. I spoke out against the board voting for this. I called on them to realize that they will answer to God on this vote, and they should fear Him more than the state. I did not prevail," his letter to his congregation read in part.
Westminster Theological Seminary professor Carl Trueman, writing in First Things, where Vegas' email was published, contends that moments like these have been developing for some time and that it appears that American Christians can no longer believe that their perspectives will be tolerated much less accepted.
"Confident pluralism assumes either a balance of power or a basic common decency between various sides in any of the cultural debates," Trueman writes, adding that it does not matter if "there might be a democratic majority supporting the dissenter in whatever public-square conflict occurs."
Christians should dispense with the idea that "the world is run by people who respect difference and diversity, and that all we need to do is behave decently in order to win their respect and earn their favor," Trueman continued.
Vegas urged his church and blog readers to pray for Christians serving in the public school system.
"I do not know how long Christian teachers and administrators can ethically continue," Vegas said. "They will certainly need to increase in their wisdom as they navigate this new legal reality in our state," adding that Christian parents will need to locate alternative educational options for their children.
Chad Vegas is the pastor of Sovereign Grace Church in Bakersfield, California, and is the Kern High School District's longest continuously serving board member. He was first elected in 2005.