United Church of Christ to Be First Mainline Denomination to Financially Support Olympic-Style 'Gay Games'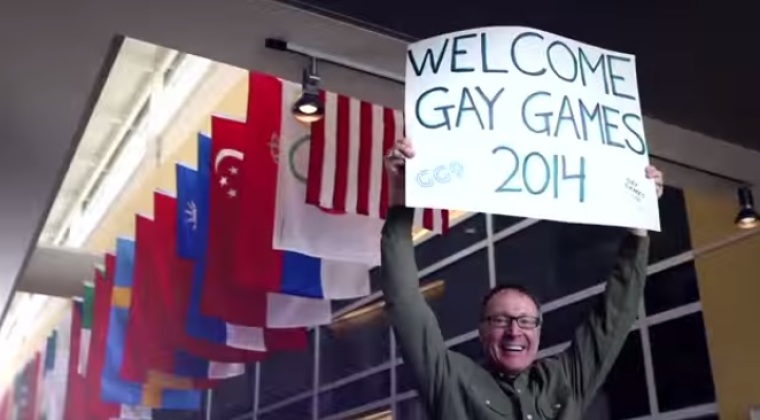 The left-leaning protestant denomination United Church of Christ announced that it will sponsor the sporting event "Gay Games 9" in August as the first mainline denomination to provide major financial support.
The event, which takes place every four years and attracts LGBT athletes, will be hosted in Cleveland, Ohio, home of the UCC's national headquarters, where church leaders will help organize events for 30,000 participants in an effort to embrace the LBGT community.
"Serving as a major sponsor of Gay Games 9 is a perfect fit because of the UCC's longstanding commitment to social justice issues," said the Rev. Dr. J. Bennett Guess, a UCC national officer and its first openly-gay church executive, in a statement. "We pride ourselves on being a bold voice for progressive Christianity and look forward to offering the UCC's trademark 'extravagant welcome' to the athletes, volunteers and spectators."
UCC's Gay Games 9 sponsorship is part of the denomination's "Faith in Cleveland" campaign, a program which aims to "invigorate communities nationwide," according to the denomination's website.
Although the UCC considers the partnership an opportunity to demonstrate its diversity – inclusivity and acceptance of all – it's also providing significant financial backing because the event is expected to draw in $50 million in revenue for the local economy.
Out of the UCC's over 5,000 congregations in the U.S., nearly 1,500 based in northeast Ohio have also affirmed their support for the games and have had their financial contributions matched by the denomination.
Furthermore, the UCC's major sponsorship of Gay Games 9 adds another "first" to the denomination's long list, as it is the first mainline denomination to affirm equal marriage rights for same-sex couples and the first to ordain an openly-gay man. In addition, the UCC was the first denomination to ordain a woman and the first predominately white denomination to ordain an African American.
Aside from the UCC, there are 18 faith partners of Gay Games 9, representing eight denominations, including the Episcopal Church, the United Methodist Church, the Unitarian Universalist Church and a synagogue that is part of the Union for Reform Judaism.
The Gay Games was created in 1982 to promote LGBT inclusion in sports and was founded by U.S. Olympian Dr. Tom Waddell. Now, the sporting event draws thousands of athletes to participate in 36 competitive sports, a festival village, cultural and social events, interfaith worship, and opening and closing ceremonies.