United Methodist Regional Body Enforces Noncelibate Gay Clergy Ban After First Resisting Church Rule
United Methodist Regional Body Enforces Noncelibate Gay Clergy Ban After First Resisting Church Rule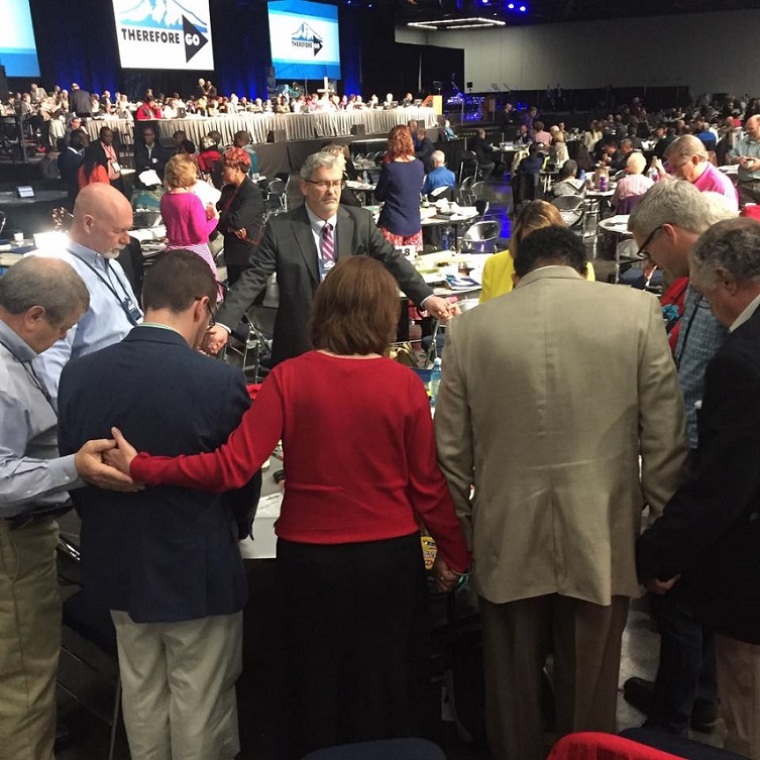 A regional body of the United Methodist Church that previously refused to enforce the denomination's ban on noncelibate homosexual clergy has upheld the ordination standards.
In 2016, the Baltimore-Washington Annual Conference of the UMC joined a few other regional bodies in refusing to enforce the UMC Book of Discipline's ban on clergy who are "self-avowed practicing homosexuals."
However, in a ruling given on Wednesday evening, Baltimore-Washington Area Bishop LaTrelle Easterling said that two individuals approved by the Board of Ordained Ministry for ordination and commissioning are ineligible due to violating the "practicing homosexuals" ban.
Bishop Easterling said in a statement posted to the Baltimore-Washington Conference's website on Thursday that she believed "there are no winners here today," adding that while she does not agree with the current Book of Discipline's position on ordination standards, "it is the book upon which we order our work together, and live in covenant with one another."
"In my opinion, when we pick and choose how and when we will uphold it, we begin the slippery slope toward chaos," said Easterling.
"While disobedience on the conference level may allow for some persons to seek the outcome they desire, it does not provide concrete systemic change. That only occurs on the General Church level."
Over the past several years, the UMC has been undergoing extensive debate over its official stance that labels homosexuality "incompatible with Christian teaching."
At the 2016 General Conference, delegates passed a resolution creating a commission that would discern what position the denomination should have on LGBT issues.
During that time, the ordination boards of a few annual conferences announced that they would no longer ask clergy candidates questions about their sexual orientation, thus rejecting the Church's ban on the ordination of "self-avowed practicing homosexuals."
These reginal bodies included the New York Annual Conference, the Northern Illinois Annual Conference, the Pacific-Northwest Annual Conference, and Baltimore-Washington.
Charles A. Parker, chair of the Baltimore-Washington Annual Conference BOOM, told The Christian Post in a 2016 interview that he did not believe their policy on LGBT ordination inclusion violated the UMC's central rule book.
"We believe that our policy walks a narrow line of allowing us to do the right thing, while staying within the bounds of the Book of Discipline," said Parker at the time.
"So those who believe that our Church needs to change its restrictive language on LGBTQ people, but who are still committed to obeying the Book of Discipline, should be free to vote their consciences."
For its part, the United Methodist Judicial Council, the denomination's highest court, has ruled against annual conferences refusing to enforce the ban.
"The board's examination must include all paragraphs relevant to election of pastoral ministry, including those provisions set forth in paragraphs that deal with issues of race, gender, sexuality, integrity, indebtedness, etc.," read the Judicial Council's Decision 1343, issued last year.