University of Miami Football Coach Mark Richt Gives Entire Team Personalized Bibles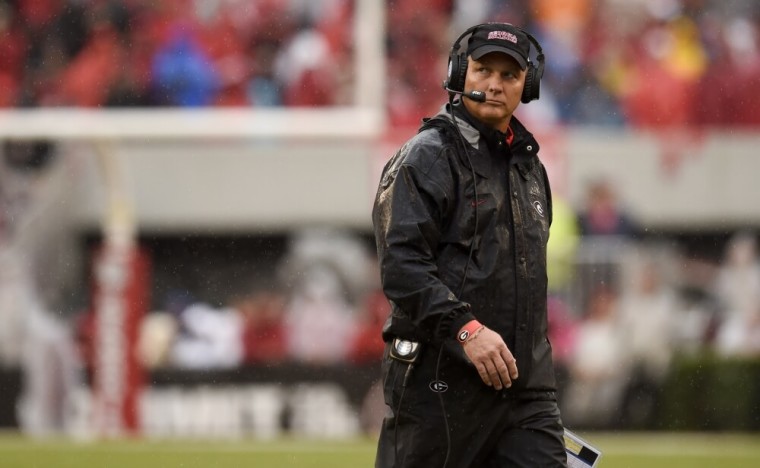 When University of Miami head football coach Mark Richt heard that not every member of his team had a Bible and that many of those who did had older versions they could hardly comprehend, he decided to do something about it.
Last week, Richt, a 56-year-old unabashed Christian who doesn't shy away from his faith in public, gave every member of his team a personalized Bible with their names embroidered on the cover.
According to the Sun Sentinel, Richt solicited the help of team chaplain, Steve DeBardelaben.
Debardelaben helped Richt obtain enough Bibles for every player and coach on the Miami Hurricanes roster and during team meetings on Sunday, he gave the players the Bible and told them that it was only optional that they take the gift.
"I told the guys, 'It's a choice. If you want to just leave it at the chair, you can. If you want to take it with you, you can. If you want to give it to somebody, you can. But I just heard enough guys say they didn't have one and some guys said they had older versions that were harder to understand," Richt told local media outlets on Wednesday. "We have chapel before the games and it's 100 percent voluntary. Some guys go, and some guys don't."
Richt said that he often recites "wise sayings from Proverbs" to his team.
"If anyone would take the challenge of reading a proverb a day, you're going to get wiser," Richt said. "It's good stuff. I just wanted to make it available to them."
A number of the student-athletes were appreciative of the gift that their coach had given them.
"This speaks volumes to the type of coach we have," junior receiver Braxton Berrios wrote on Twitter, accompanied by two pictures of the Bible. "I appreciate you getting us our own Bibles, so we can do everything in His name. 29:11"
Redshirt sophomore defensive lineman Demetrius Jackson, a devout Christian who is known by the nickname "The Preacher," told the Sun Sentinel that the gift of the Gospel shows that Richt is not just another coach.
"Coaches come and go, but that showed us coach Richt really cares," Jackson explained. "He's genuine and he's the man he says he is. He just showed us he honestly cares about us and I know if I can trust him, we can all trust him."
Rayshawn Jenkins, a redshirt senior safety, told the Sun Sentinel that he took that Bible home and read from it and focused on a passage from Genesis.
"He could've just handed us a playbook instead, or something else," Jenkins said. "But he handed us Bibles, something different. It lets us know he wants good for us."
Richt's gift comes as many college football programs around the nation have come under fire for prayer traditions and chaplaincy programs, which secular groups like the Freedom From Religion Foundation claim coerces students at these public schools to take part in organized religious activities.
Richt was asked in July about how much he uses faith to create unity on the team. According to the Miami Herald, he said that he is not trying to force any of his players to believe anything that they don't want to believe.
"Everybody looks at life through a certain filter. I happen to be a Christian. That's just what I am. I'm not using it. I think we need to be true to who we are, what we believe," Richt said. "I'm not trying to make anybody believe anything I believe. I just want to do things in a way that I think God would be pleased with me. That's my goal on a daily basis."
"In doing that, I know if I do that, I'm blessing the players I'm in charge of. We'll be doing things right in recruiting. We'll be working our tails off," he continued. "So I don't think much about it. I'm not trying to use anything. I'm just trying to be who I am."