US Carries Out Airstrikes Against Jihadist Group Al-Shabaab in Somalia
US Carries Out Airstrikes Against Jihadist Group Al-Shabaab in Somalia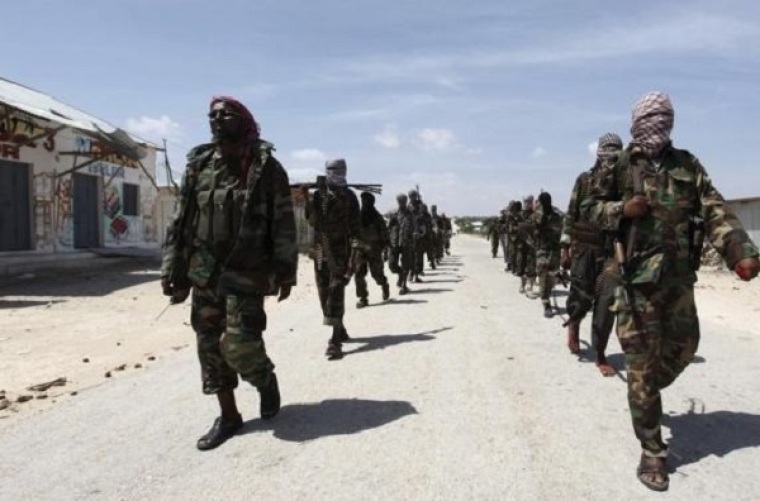 The United States military carried out air strikes against the Al-Shabaab jihadist group in Somalia Monday, but did not immediately provide a reason for the operation.
"We are assessing the results of the operation and will provide additional information as and when appropriate," Pentagon press secretary Rear Adm. John Kirby said, according to CNN.
The governor of Somalia's Lower Shabelle region confirmed that a drone strike hit a village between the towns of Dhaab Tubaako and Haaway which had been captured by Islamic militants.
Gov. Abdikadir Mohamed Nur Sidii noted that the air strike apparently targeted an Al-Shabaab camp where top leaders of the group have been holding meetings.
"U.S. drones managed to hit the representative of al-Qaeda in Somalia, who is also the leader of al-Shabab, Ahmed Godane," he told the BBC Somali service.
"We can tell that a senior figure from the group was killed due to the way they reacted after the attack, as they have started committing atrocities in the area, they have beheaded some of the people who had mobile phones and arrested many others [accused of spying]."
Al-Shabaab, which is aligned with terror group al-Qaeda, has taken control of a number of areas in southern and central Somalia. The group claimed responsibility for the terror attack in 2013 on the Westgate mall in Nairobi, Kenya, which killed 67 people.
Monday's drone attacks follow al-Shabab rebels attacking a detention center in Mogadishu on Sunday, aimed at freeing other militants who were detained there.
Ahmed Godane, the leader of the jihadist group, was apparently targeted in the drone attacks, but it is not yet clear whether he was injured or not.
The U.S. government has carried out several military operations in Somalia in recent years, seeking to counter the jihadist group. Al-Shabab militants have made it their mission to overthrow the Somali government, and have attacked a number of government targets as well as neighboring countries who provide troops to the 22,000-strong African Union force.
Godane was instrumental behind al-Shabaab declaring its affiliation to al-Qaeda, and has called on the group to launch attacks beyond Somalia.
The African Union Mission in Somalia added Monday that military forces have freed a number of towns that had been captured by the terror group.
"The Somali National Army supported by AMISOM forces have faced little resistance from their advancement as al-Shabaab simply melted away when they heard the aligned forces are approaching," the mission said in a written statement.