US Christians at Values Voter Summit: Religious Discrimination in America Is Real, Increasing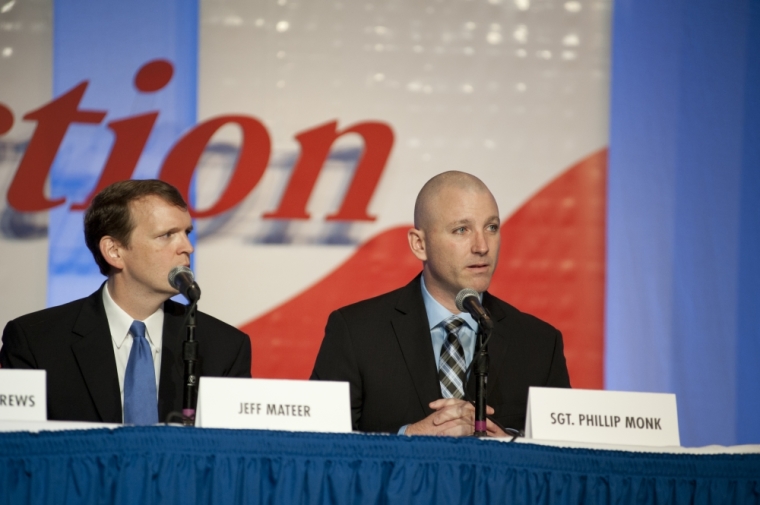 WASHINGTON – Three American Christians who faced discrimination and oppression for their faith shared their stories at the Family Research Council's Values Voter Summit this past Saturday, and encouraged fellow believers to stand up for religious liberty in schools, churches, the military, and the public arena.
"Jesus Christ died on the cross for my sins, and a heart does not convey the amount of love I have in my heart for Christ, and it does not outwardly express the most important aspect of my entire life," Audrey Jarvis, a college student who was asked to remove her cross necklace while working during freshman orientation at Sonoma State University, shared.
Jarvis said she wasn't taking a stand for publicity, but rather "to set a precedent." She intended to reach more than just Bible believers, she explained. "It's not just an issue of Christianity, it's anybody with any affiliation to anything." The student argued for freedom of expression on college campuses.
"We have a precedent – it's called the First Amendment," football analyst Craig James, a former Senate candidate who was recently fired by Fox Sports for his faith-based beliefs on homosexuality, asserted. The sports analyst was released the day after filming his first show.
"We feel like we're having to gain the freedom of religion," James explained. "Our Founding Fathers gave us that, 250 years ago, when they crafted the Constitution."
Jeff Mateer, general counsel at the religious freedom litigation group Liberty Institute, hosted the panel discussion on "From Bible Banners to Public Prayers: Defending Religious Liberty Rights in Churches, Schools, and the Public Arena." He introduced Jarvis, James, and Senior Master Sergeant Phillip Monk, who was allegedly relieved of his duties after disagreeing with his openly lesbian commander.
"Liberty Institute's mission is to defend and restore religious liberty across America – in our schools, for our churches, inside the military, and throughout the public arena," Mateer proclaimed, reading from the organization's mission statement. He listed other cases involving religious freedom violations in each of those areas.
"Churches are under attack in America," Mateer explained, pointing to the case Opulent Life Church vs. Holly Springs, MS. Opulent Life Church sought to rent larger space in Holly Springs, Miss.,, but the city required approval of 60 percent of local property owners, along with the town's mayor. Liberty Institute argued this was discriminatory, because the city only enforced this standard for churches, while businesses and non-religious groups were exempt. The city eventually settled in April, allowing the church to relocate.
"The Left, secularist groups like the ACLU, Americans United for Separation of Church and State, Freedom from Religion Foundation, they've said publicly that they want God out of public life," Mateer argued.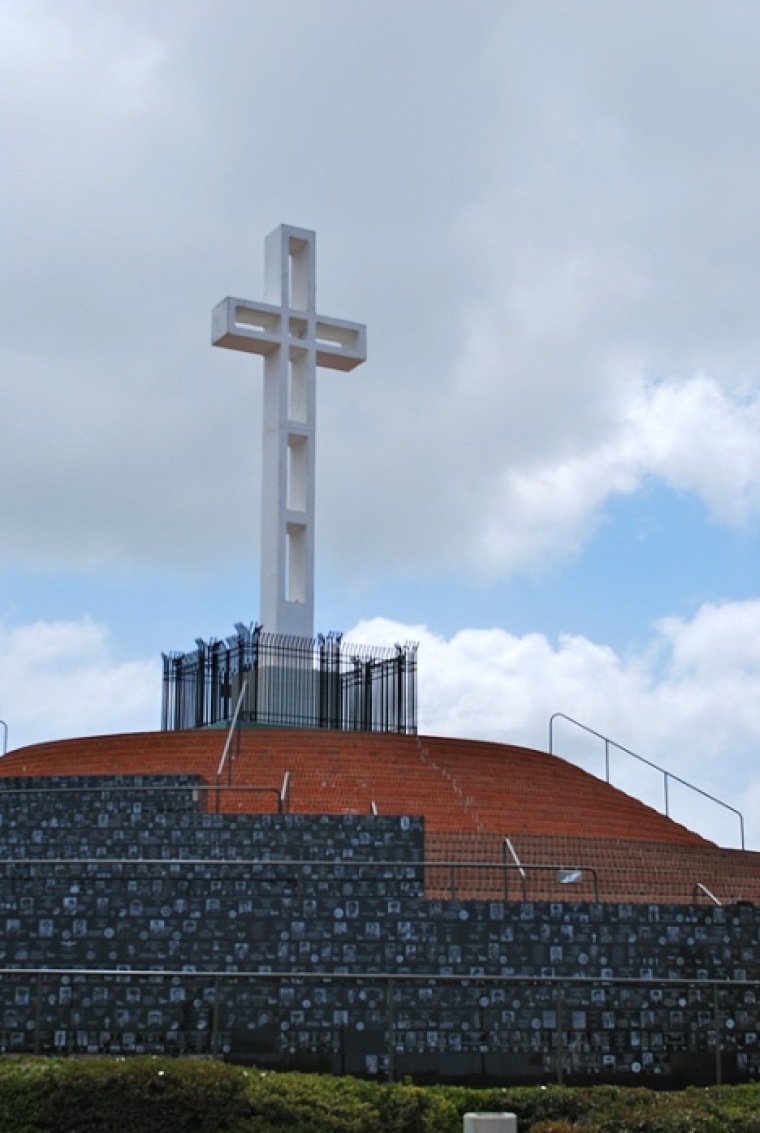 In the public arena, he mentioned cases involving prayer before government meetings and attacks on monuments and memorials, including the 20-year case involving the Mt. Soledad Memorial Cross. Liberty Institute is representing the Mt. Soledad Memorial Association (MSMA), with the next hearing scheduled for October 19.
In addition to the MSMA case, Liberty Institute is also advising Senior Master Sergeant Monk. Monk's commanding officer, an open lesbian, allegedly confronted him on the topic of homosexuality. The Senior Master Sergeant explained that when he refused to comment, he was dismissed immediately.
"Military members get assignments all the time, notified months in advance, sometimes years in advance," Monk told The Christian Post in an interview on Saturday. Rather than being given the customary advance notice, this officer was told to leave immediately, without removing his personal items or saying goodbye to his coworkers, Mateer explained. He promised to pursue Monk's case as far as it must go.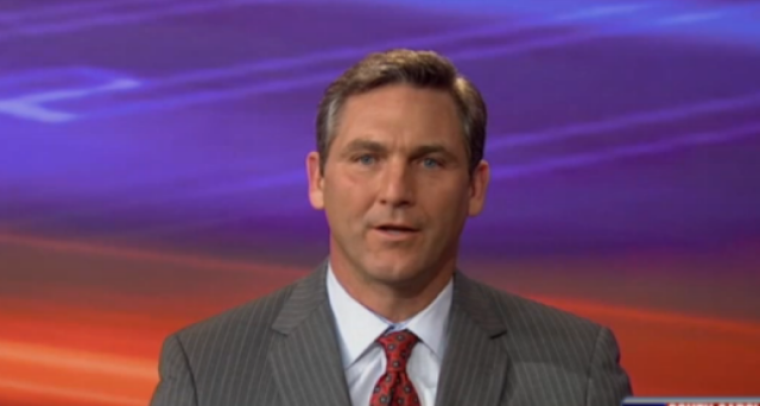 James, the sports analyst, called these events "eye-opening," in an interview with CP. "I didn't have any idea the magnitude of this," he said, noting that many people have approached him with their fears of religious discrimination at work.
The reason behind this discrimination, James asserted, lies with the employers, who "are afraid of the blowback they're going to have for associating with someone who has a biblical belief on the definition of marriage." The sports analyst encouraged Christians to speak out about their beliefs and apply pressure to businesses that will discourage them from speaking out. "We have to be just as bold and passionate about our freedoms as the other side is about their beliefs," he said.
"Without religious liberty, there is no other freedom," Mateer proclaimed. "Our founders knew that, that's why our forefathers came to this country."