US Olympic Boxer Claressa Shields: 'God Has a Plan for Me'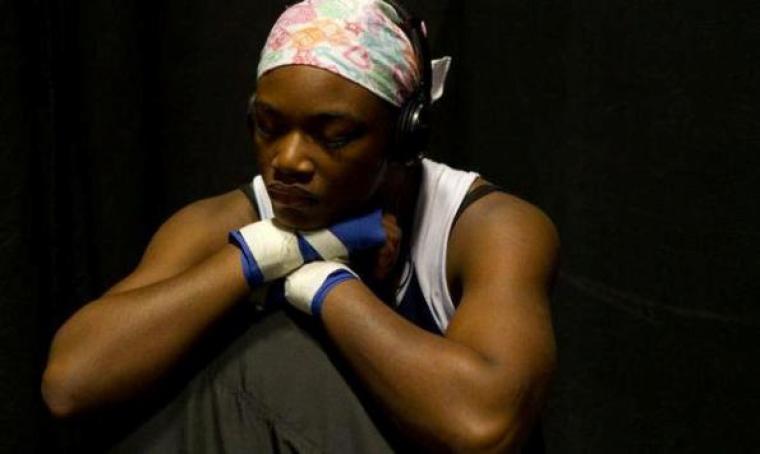 Seventeen-year-old U.S. Olympic team boxer Claressa Shields prays in her corner of the ring before every fight.
Dubbed by boxing experts as a superstar in the making, Shields was 26-0 before suffering her first loss on her way to qualifying for the Olympics in London.
"When she lost for the first time in her life she prayed very hard," says photographer Sue Jaye Johnson, who is on a film production team along with two others documenting her journey to and at the Olympics.
"She emerged from that experience feeling like God was trying to send her a message. That she needed to experience a loss and not take anything for granted," Johnson told The Christian Post.
Upon learning on May 18 that she qualified for the Olympics, Shields told USA Boxing, "The first thing I thought was thank you God, I'm so, so happy. You are there, you are hearing me."
It is the first time in Olympics history that women's boxing will be a medal sport and Shields is the youngest U.S. boxer in 40 years.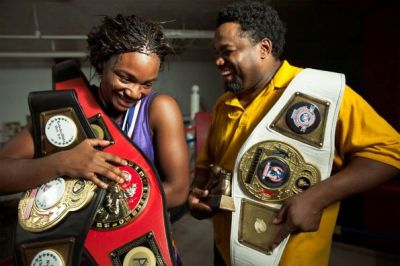 According to ESPN's boxing expert Chris Mannix, she dominated the last calendar year, winning her second straight Junior Olympics, the National PAL tournament and the Women's Continental Championships.
"On the way, Shields routed Mary Spencer, the iconic middleweight queen, which firmly placed her among women's boxing's elite. Because of the limited number of weight classes, Shields, a natural 154-pounder, fights at 165. But her blend of power and skill makes her a strong gold-medal favorite," wrote Mannix in a recent Olympic boxing preview.
At a church in Michigan, a special prayer service was held for U.S. Olympians from the area, including Shields who is from Flint, according to Val Berry reporting for Examiner.com.
"God has a plan for me, if it's meant for me to get this gold medal, I will," Shields said. "I'm thankful though, all Glory to God!"
Johnson met Shields, nicknamed "T-Rex," last October and has been documenting her life through photos, video, and audio recordings ever since. Johnson and her co-producers of the film "T-Rex" knew they were onto something special when they first met the high school junior, whose life story includes being sexually abused as a young girl, a troubled family life, and growing up in an impoverished area.
"She has the most incredible coping skills of anyone – of any age – that I have met," Johnson said. "She channels all of her anger, all of the disappointment around her into strength, and I don't just mean her razor sharp jab. She is singularly focused. She works out her emotions in her journal constantly.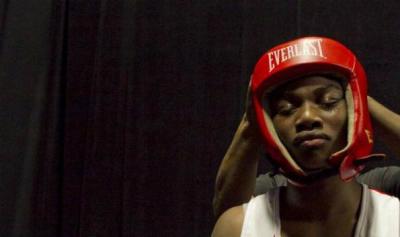 "What has happened in the past she says she can't change. But she will continue to trust people and see the best in them and move forward. She's confident. She's also a boy-crazy teenage girl who spends a lot of time on Facebook," she said.
"She's redefining what it means to be a survivor. And she's redefining what it means to be a girl. I want every young woman in America to see her story. She has a lot to share with all of us," Johnson added.
The potential barriers to success for Shields include the critics of women's boxing.
"Long regarded as a sideshow, women's boxing has built momentum in recent years thanks to a crop of young, talented female fighters who have sprouted up all over the world," writes Mannix in his preview. "Women's boxing still faces many detractors, old-school coaches and trainers who think it has no place in the Olympics. But a strong showing by this field of talented women will go a long way toward silencing those critics."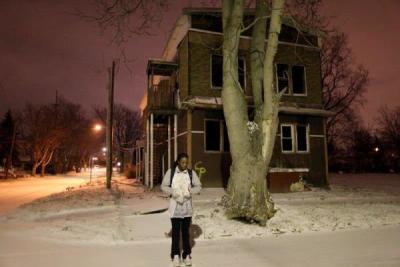 A strong showing is exactly what Shields prays for as she waits for the London Olympics to begin on July 27.
"It's been stressful. I've been praying to God. Please give me a chance. Give me a shot. When I lost, it threw me off. At least I get a chance to get a gold medal and have a good learning experience," she said. "I lost one but when I get to London, I will not make the same mistake. Now I know all the girls I am looking forward to. I'm going to study them like a book."