USCIRF Delegation Visits American Pastor Andrew Brunson in Turkish Prison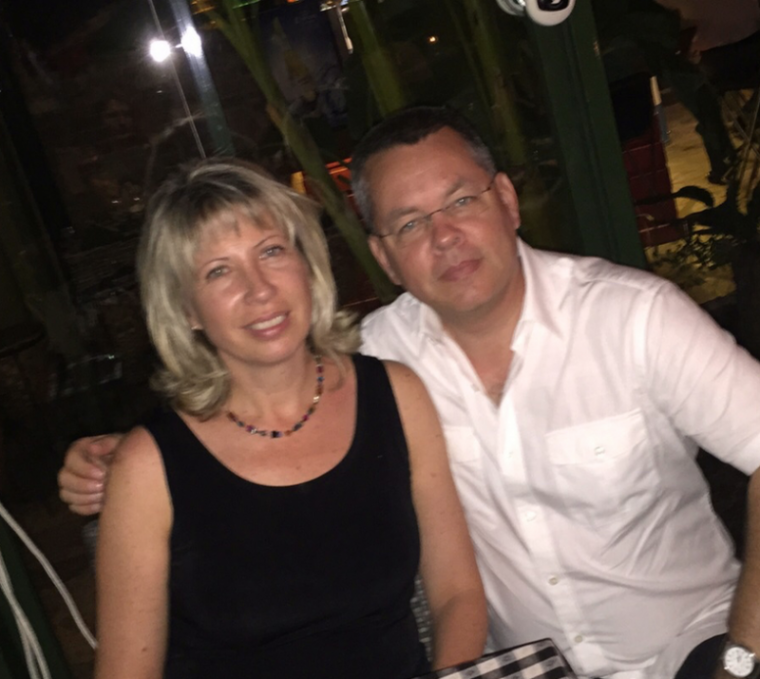 Two commissioners appointed to the U.S. Commission on International Religious Freedom traveled to Turkey to meet with imprisoned American Pastor Andrew Brunson, who has been imprisoned for over year on trumped-up charges of terrorism and espionage.
USCIRF, a congressionally-mandated panel that makes policy recommendations pertaining to international religious freedom issues, announced in a press release that Vice Chairwomen Sandra Jolley and Kristina Arriaga visited Brunson at the Kiriklar Prison in Izmir last week.
Brunson, a North Carolina native and an evangelical pastor who has spent the last 23 years ministering in Turkey, was imprisoned on Oct. 7, 2016, and accused of having links to the U.S.-based Islamic cleric Fethullah Gulen, who is accused of organizing a 2016 attempt to overthrow the Turkish government.
Brunson was also accused of giving sermons with a "special purpose" to a Kurdish audience.
If convicted of charges, Brunson could face life in prison.
"The government of Turkey has fabricated charges against Pastor Brunson, largely based on purported 'secret testimony,'" Arriaga said in a statement. "He should be released immediately."
The USCIRF release described the terrible conditions in which Brunson has been imprisoned, stating that he was initially confined to a cell that was only supposed to hold a maximum or eight men but was stuffed with over 21 prisoners.
Since being moved to Kiriklar Prison, the pastor has been stuck in a cell 24 hours per day along with two other prisoners accused of being a part of the Gulen movement. Brunson has also lost over 50 pounds.
"He lives in a world of psychic and physical dislocation," Jolley said in a statement. "Despite a public veneer of a legal process, the truth is Pastor Brunson has had no due process, no true information about the charges against him, unreliable court dates, and no idea when he ever again will see his children or his country."
As Saturday marked the one-year anniversary of Brunson's imprisonment, American Center for Law and Justice Executive Director Jordan Sekulow said in an update that Brunson is a "hostage of the Turkish government" and a "pawn in the hands of Turkey's President Recep Tayyip Erdogan."
Last month, Erdogan offered to release Brunson in exchange for the U.S.'s extradition of Gulen, who is living in Pennsylvania. Erdogan's government has blamed the Gulen movement for trying to stage the July 2016 coup attempt.
"President Erdogan just confirmed that his regime is holding Pastor Brunson hostage, demanding that the U.S. government turn over Erdogan's political enemy who is currently living in the United States," Sekulow wrote. "Pastor Andrew has done nothing wrong. Pastor Andrew deserves to be home with his family. But now Pastor Andrew is being held hostage. He must be released."
In the USCIRF release, Brunson is quoted as thanking those around the world who are advocating for his release.
"I wish to thank everyone who is advocating and praying for me," Brunson said in a statement. "Knowing that I am not forgotten is important to me."
Turkey ranks as the 37th worst country in the world when it comes to the persecution of Christians, according to Open Doors USA's 2017 World Watch List.