Using Technology to Share God's Word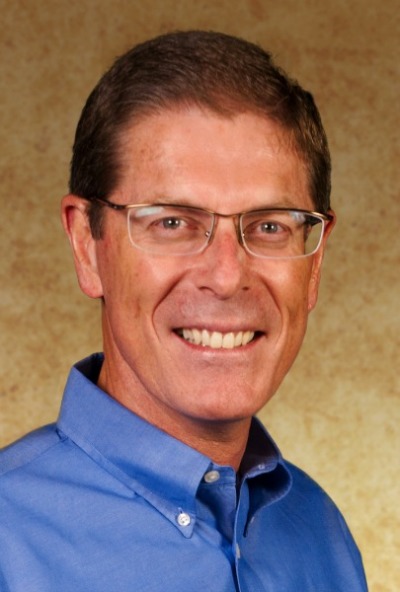 Not long ago I sat down to dinner with a friend doing Bible translation work in Southeast Asia. He told me about how a unique software program has radically changed the way our translation teams operate.
This program, called ParaTExt, allows them to input a draft of Scripture and check it against the original Greek and Hebrew texts, modern translations and resource materials. They can make the best choices for key terms, find and correct inconsistencies, and edit their drafts all using this one program. It's allowing this work to occur at a quicker pace in order for us to realize our goal of Vision 2025—to see a Bible translation program in progress in every language still needing one by the year 2025.
The situation we're facing in the world today is that of the more than 6,900 languages in existence, there are over 1,800 language groups that still don't have any Scripture. Some have never had the privilege of hearing the Good News at all. In many cases there is no written form of the language, which means limited if any access to health or educational materials. But technology like this software program is helping bring the most influential book in human history to their doorsteps more quickly than ever before.
Someone who is alive in the world today will translate the last Bible for the last unreached people. We're at a pivotal point in history where this generation could see the end of a centuries-old effort to make the Bible available in every language that needs it. This is the fastest pace of Bible translation the church has ever seen, and technological advancements have played a critical role in getting us here. We praise God that today there are nearly 2,200 Bible translation projects underway in some of the most remote places on earth, representing 1.9 billion people being reached with the gospel in a language they can clearly understand.
I often marvel at the way modern technology is bringing people together around the globe to make this possible, and it's not just limited to programs like ParaTExt. My wife, Dallas, and I live in an area of Orlando with very poor cell phone reception.
When I travel to extremely remote parts of the world, I generally get a better signal than I do at home! Many of our teams also use Skype or Fourth Wave, an online collaboration program that connects translators worldwide with their consultants, cutting down on long and dangerous travel time, and allowing Bible translation to continue moving forward even when our personnel aren't in the same country.
Adapt. It is a computer program that was developed by a Wycliffe linguist in Papua New Guinea. It allows a translator—typically a bilingual, indigenous person—to translate Scripture from a neighboring, familiar language into their own language. Adapt. It stores information as the work goes on and finds matches with phrases that were translated before. It automatically translates matched words, and marks the computer-generated translations for linguist review.
Tools like netbooks, satellite connections and solar panels also make a huge difference. Coupled with new approaches to workflow, including clustering similar language groups and engaging more native speakers of a language, these technologies have shaved years off of many translation projects.
But I believe the best is still to come. To make Vision 2025 a reality, we're dependent upon God's continued direction and provision, including the gift of ever-improving technology. We know that hearing the Word of God in one's own language brings the Good News home to people in a deep, vibrant way. God is reconciling people to himself through Bible translation. And we're looking ahead with great anticipation for the day when people of every background and culture will know that the message of hope contained in Scripture belongs to them just as much as it belongs to anyone else.
Bob Creson is the president and CEO of Wycliffe Bible Translators USA, and the author of "The Finish Line: Stories of Hope Through Bible Translation."