'VeggieTales Noah's Ark' Releases on DVD March 3; Jaci Velasquez Grateful for Unique Opportunity to Provide Voice in Film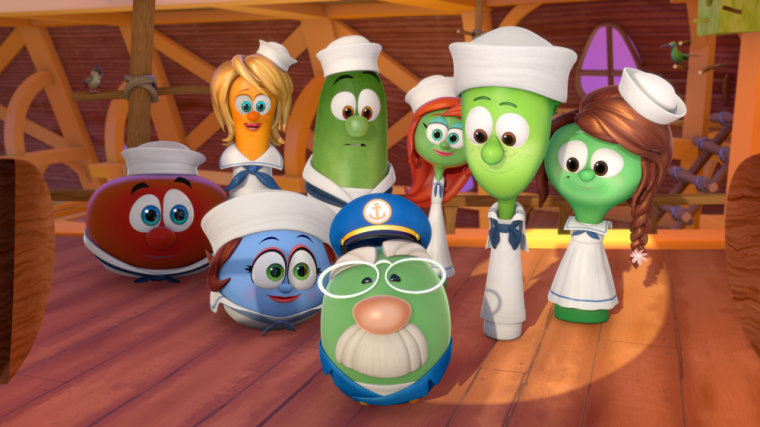 The creators of "VeggieTales" are thrilled to announce an all-new DVD that will be released next month, and The Christian Post was able to speak with Christian artist Jaci Velasquez, who provides one of the voices in the film.
"Noah's Ark" is the only planned DVD release of the year and is a throwback to the original features of the "VeggieTales" people know and love. The film features the voices of Wayne Brady, star of "Whose Line Is It Anyway" and "Let's Make a Deal" as well as Christian artist Jaci Velasquez. The two come together to tell the biblical story of Noah, who managed to save his family by building the ark God commanded him to.
The Christian Post spoke with Velasquez about her participation in the film and the way that Hollywood tells Christian stories to youth.
"'VeggieTales' is like the Mecca of our house—I've got two little boys, and they cannot get enough 'VeggieTales.' So, to be a part of this is just a wonderful thing for me. My husband and I like to sing to our kids, but they could care less—it's to the point where we'll sing and practice a song with them while we're giving them baths and they'll plug their ears and say, 'Mommy, daddy! Stop!' To be part of 'VeggieTales' and do something for the first time that my kids might actually enjoy is wonderful," Velasquez said.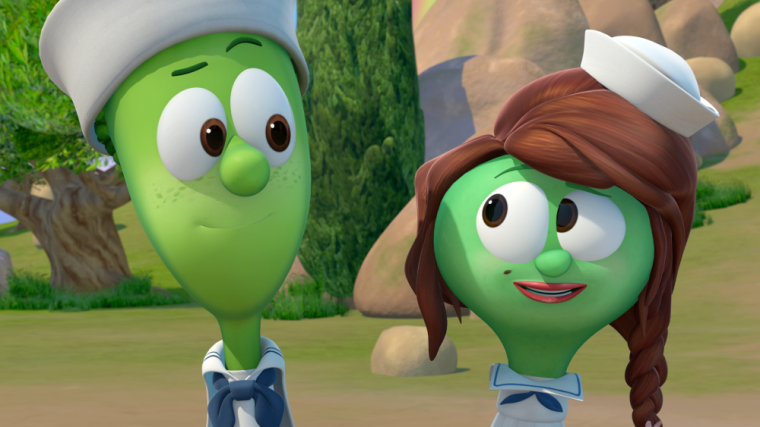 The film is about "patience, trusting and believing. Kids need to understand those things," she added. "Whatever we pour into our children is what will pour out of them—what they learn as children is what they will be as adults. We are planting seeds in their hearts and souls, and it's important for them to understand that God has a purpose and a plan. We don't always understand it, and we have to trust in it. That's a big lesson, and 'Noah's Ark' helps parents start to teach it."
"VeggieTales Noah's Ark" features all-new songs but manages to capture the original qualities of the characters that families first fell in love with. It's just one in what Velasquez sees as a "growing variety of entertainment for Christian audiences."
"Parents want entertainment that's good for their kids, and that's not always easy to find, especially in the world we live in. You have to teach children how to do the right thing, and what better way to do that than through entertainment? Parents do have to be careful about what their kids are watching, and it's become easier than ever for kids to find something that doesn't support the messages we want them to hear. It can get overwhelming to teach kids everything they need to know: You say prayers with them, you read them books, you take them to Sunday school, and to have entertainment like 'VeggieTales' that helps support those lessons is just great for parents. 'VeggieTales' helps kids learn the fundamentals, the truths in life, and as a parent, that gives me such gratitude," Velasquez said.
"VeggieTales Noah's Ark" is available on DVD March 3. To learn more, click here.