As Venezuela Crumbles, God Shows Himself Strong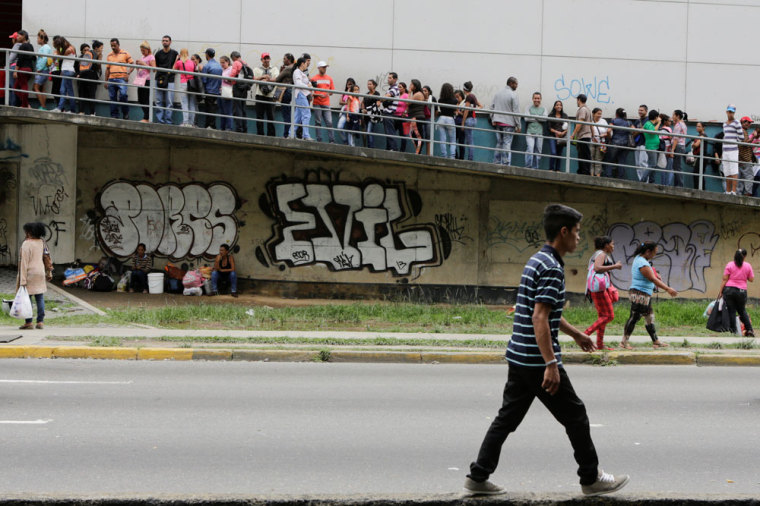 CARACAS, Venezuela – What does one do when your country is in free fall? When lineups for basic foodstuff wind around blocks, and hours later when you get your turn, shelves may be bare? When police stop anywhere and everywhere, peering into your vehicle, checking your status? When killings in the capital alone average – and only counting homicides by gun shot wounds – up to 250 weekly? Where corruption earns it the award of being the highest in the world? Where the Marxist president has neutered the majority Congress and dissolved the independence of the Supreme Court?
Predictable are protests.
We wound our way through shouts of insults, as we worked our way to the Congress to meet with members. Streets were clogged. Business, even the Supreme Court shut down. Police in battle gear, and not just for show.
It felt very much like my experience in Cairo in the 2011 "Spring" revolution.
Here is what I didn't expect. At six in the evening we drove to "The Cemetery" in downtown Caracas. In the midst of economic collapse – inflation this year is 1000 percent – with social disintegration the norm, killings a daily experience and a government seemingly disinterested in finding solutions, what did I find? A couple of thousand Christians in prayer and worship. Each night this week, in the Iglesia Evangelica Pentecostal in Las Acasia, the largest Evangelical church in the country, it vibrated with a marvelous Latin sound and rhythm, all in tune with Spirit-inspired prayer.
How counterintuitive. Such response turns one's head. I'm asked, are they oblivious to their realities? I come as a Canadian, representing the World Evangelical Alliance. As I spoke to a group of pastors, then met with members of Congress, I admitted while I wanted to absorb their realities, I could return home to a land with social and economic safeties and to a judiciary inclined to fairness. In a land where the opposite is true, here the people of God acted in ways which replicate early church faith.
In such an environment of distrust, it would be irresponsible to speak of some who I met or what I was told. I can say this though; the Spirit is at work in lives – who even those who are in the know in this country knew nothing about – preparing the way for the future. There were stories of patent evil, seeking to destroy those whom it seems God has called to a saving faith. In the confidence of Christian solidarity, together we prayed and entrusted them to the protection of the Lord. They know, literally, that their physical lives are in danger, in need of his surveying protection.
What came to mind was Joseph. "You meant it for evil. God meant it for good."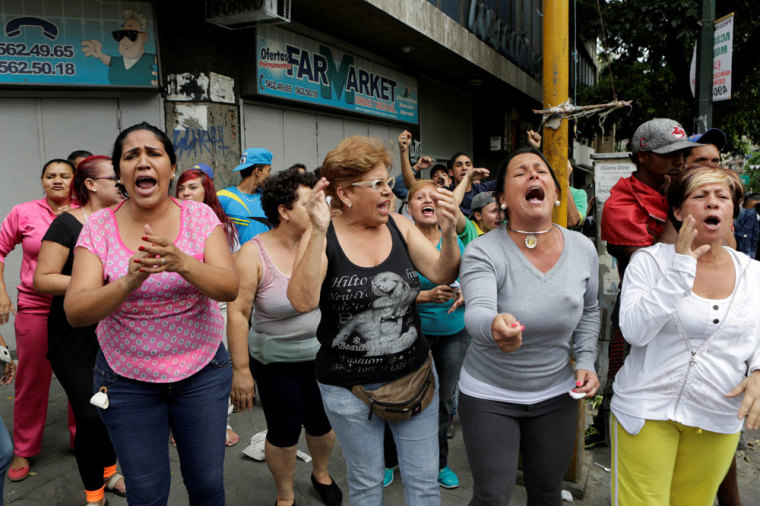 What of the future? In a real sense tomorrow is today. Their worlds are in collapse. Now. Yet it will get worse. The government continues to resort to accusing others of causing their problems. Far be it from them to admit to any false assumptions, dumb policies or self-centered actions. They have so destroyed the infrastructure of food production, and the system of corruption has been refined to a high level of efficiency that even if the government tried a reverse move, the momentum towards disarray and a possible failed state has passed the tipping point. A country which for most of its history has been run by "strong men" or Fuertes, a probable solution is that another will rise, and with military support to try and wrest the downward spiral into a long-term reprieve.
I met with the Venezuelan heads of the Roman Catholic Bishops and chair of the Evangelical Alliance, who together are seeking means of convincing the government to open the door to medical and food aid from outside. Yet even with these attempts, the immediate future is of increased degradation.
It was in that context I listened to worship and praise so authentic, personal and corporate, a response that while on the surface surprising, when one enters that place and moment, it makes sense. While reversing social logic, it not only seemed right, it was the very thing needed.
What is God doing? What He does when we've come to the place where we know we need Him. He lifts our eyes to see today through the wide angle of tomorrow. Today is not the end. Hope provides a different lens. As we see life this way, our reliance takes into consideration his interfacing.
As a senior member in government said in the security of our confidence, "God is able." That may be easy for me to say as I board a flight for home, but for him his very life depends on that being true.
Brian C Stiller is the Global Ambassador of the World Evangelical Alliance and a senior editorial adviser for The Christian Post.