'Vikings' Season 4 Episode 2 Spoilers: Princess Gisla Laughs at Rollo; Will Bjorn Emerge from the Wild?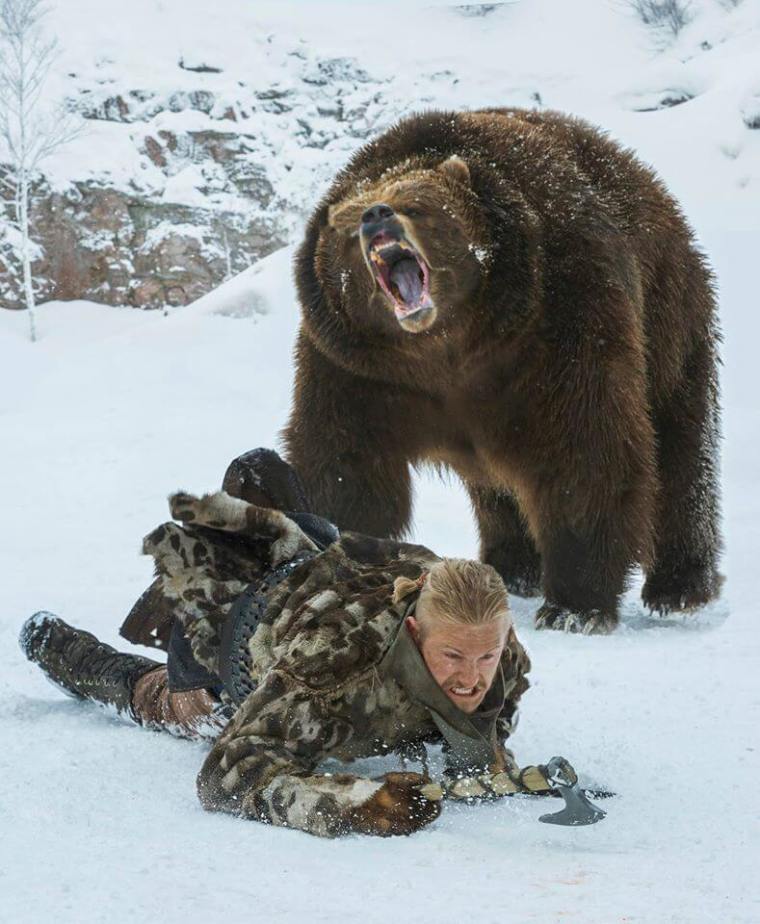 History Channel's hit historical fantasy drama TV series "Vikings" season 4 premiered last week with a bloody opening: Rollo ordering the French to eradicate the remaining Vikings in the area, Kalf executing those who opposed in the shared leadership of Hedeby, Bjorn making the arrest of Floki for the murder of Athelstan, and Ragnar barely recovering from the wounds.
According to reports, things will get even more intense as the new season moves on this week with episode 2 titled "Kill the Queen."
The synopsis from Zap2It.com indicates that the next installment will still find Ragnar and Floki still at odds against one another. The previous episode, however, suggested that the Viking warrior may have some other plans for his old friend. But since he was out for a while, Bjorn took the initiative to have the boat builder be publicly humiliated while he awaits his judgment.
The rife between the father and son forces Bjorn to embark on a personal mission to go to the wild and prove to his old man that he is now more than capable of handling himself and even ruling the entirety of Kattegat. The promo image displayed above shows just how dire the situation is for the next ruler of Denmark. Will he survive the self-imposed test?
In another development, a sneak peek shared by the network reveals the sacrifice that Ragnar's vicious brother, Rollo, is willing to take in order to win the heart of his new foreign bride, Princess Gisla, daughter of Emperor Charles. The video reveals that the warrior will have his precious mane be cut off and his overall appearance be altered to suit the taste of the French.
Rollo and his cohorts hope that the makeover will impress the Frankish royalty. Unfortunately, the lady cracks a loud laughter at the Viking whom she despises so much. Her reaction leaves a sour expression on Rollo's face.
Find out how these events unfold when "Vikings" season 4 episode 2 premieres this Thursday, Feb. 25, at 10 p.m. on History Channel.