'Vikings' Season 5 News: How Can Ivar Move Forward After His Major Loss Against His Brothers?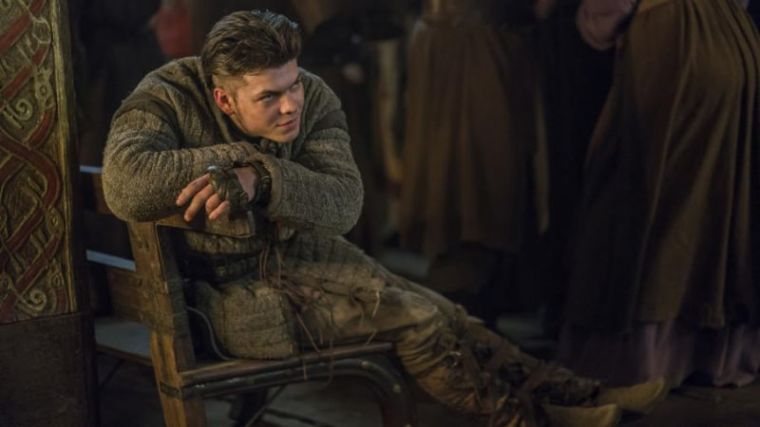 Ivar (Alex Høgh Andersen) will feel the repercussions of his failed strategy in thwarting his brothers in the next episode of "Vikings" season 5.
In the previous episode titled "The Joke," Ivar plotted to betray his brothers Ubbe (Jordan Patrick Smith) and Bjorn (Alexander Ludwig) and their queen Lagertha (Katheryn Winnick) by pretending to accept their peace treaty then attack them when they are not aware. However, his plans backfired, leaving the Great Army with lots of casualties.
Andersen spoke with TV Guide to discuss how his character deal with the major loss, and how he will try to move forward with the remaining Great Army.
According to Andersen, Ivar had a boost of confidence after he successfully led the Great Army in taking over York. That is why it was hard for him to accept his defeat.
"He starts doubting himself and that's dangerous for him going forward. You can't lead an entire army against Team Lagertha and not fully believe in your capability to win, and being a cripple on top of that," the actor stated. "Confidence is key and one of his major virtues."
Andersen also mentioned that Ivar's failed strategy in outwitting Bjorn drove Harald's (Peter Franzén) confidence in his leadership for the Great Army. He claimed that the only reason why Harald allowed Ivar to lead the army is because of his skill in coming up with amazing strategies, that is why his failed plot in the recent battle will put a major dent in their partnership.
Ivar is also expected to make another alliance in the upcoming episode. But since Ivar is known for his shrewdness, it is hard to trust his promises. According to Anderson, Ivar is the type of person who does not agree to a deal without planning beforehand. "He's a 'one thing at a time, but always three steps ahead' kind of a guy," the actor also said.
On the other hand, Floki (Gustaf Skarsgård) will face another tragedy in the next episode titled "A Simple Story."
According to the synopsis for the episode, Floki's efforts of integrating all the members of the community in his camp will go to waste after a tragedy strikes. This could mean that he may not be able to reach his goal.
The History Channel will air the next episode of "Vikings" season 5 on Wednesday, Jan. 17, at 9 p.m. EDT.