Violent Islamist Takeover in Mali Targets Fleeing Christians
Urgent Practical Support Requested From Barnabas Fund
Christians in Mali are in a "desperate plight" following last month's military coup, international Christian aid agency Barnabas Fund has warned.
Government forces collapsed in the north following the coup, allowing separatist and Islamist rebels to seize control of the country's three northern regions.
Around 215,000 people have been displaced from their homes, many of them crossing into Burkina Faso and Mauritania.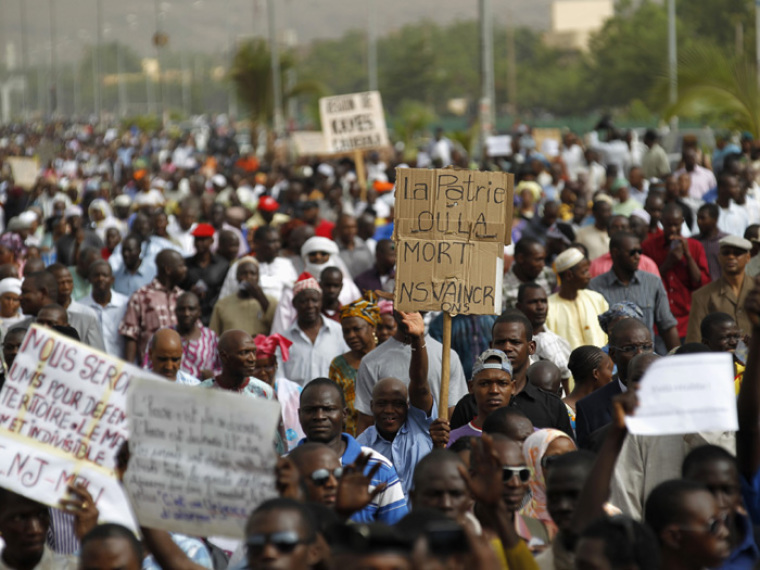 Many Christians have sought safety in Mali's capital, Bamako, where they are being fed and sheltered by a network of churches.
A Barnabus Fund contact in Mali reports that churches in the towns of Gao and Timbuktu were destroyed in the takeover, with the congregations abandoning their homes and fleeing south.
"Horrible crimes have been made against the population – massacres, rape of women, obligation to wear the veil, chasing Christians," the source reports.
Barnabas Fund has said that the plight of refugees was being compounded by the existing food crisis in the Sahel which has seen the cost of basic foodstuffs double. The charity is providing corn and rice for hundreds of Christian refugees. It is also supplying medicine and covering the cost of housing for some families.
Dr Patrick Sookhdeo, International Director of Barnabas Fund, said: "Our brothers and sisters in Mali are in a desperate plight. Forced to flee their homes to save their lives amid a violent Islamist takeover that includes the specific targeting of Christians, they are distressed and in great need.
"The church in Mali is rallying to help, but in the midst of a grave food crisis, resources are limited and expensive. They therefore need practical support from Christians overseas. Please help us to meet this urgent call today."
Barnabas Fund reports that one of the rebel groups, Ansar Dine, has links to al-Qaida and wants to turn Mali into an Islamic state by imposing Shariah law.
The European Union has also expressed concern about the growth of al-Qaida in the north of Mali, with E.U. foreign policy chief Catherine Ashton saying the situation was "fragile."
If you would like to help Christians affected by the crisis in Mali, please send a donation to the Aid for victims of anti-Christian violence in Mali Fund - more information can be found by CLICKING HERE.