Did Virginia Mayor Use City Funds to Construct Church Campus?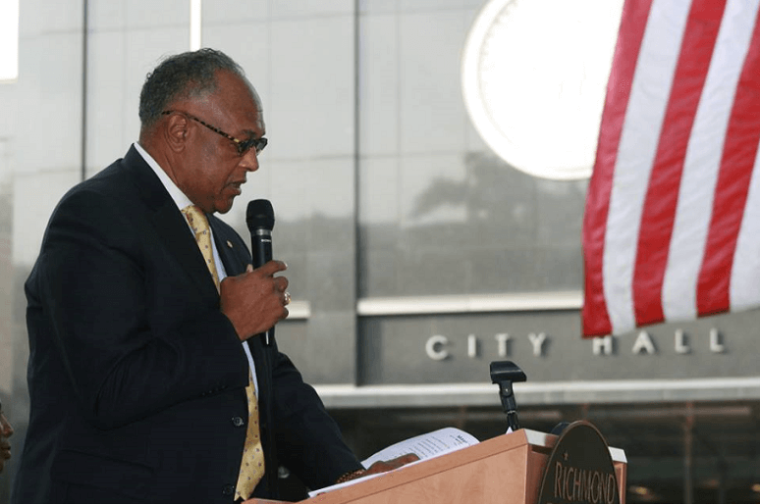 The mayor of Richmond, Virginia may have used his position to hire people from his church, as well as use city resources to build a campus for the church.
Emails involving Mayor Dwight C. Jones appear to point to a connection between the city and the construction of a campus for the church where Jones is senior pastor.
Obtained via a Freedom of Information Act request by local media, the emails show that Mayor Jones was included in over 100 messages.
"Jones was included in at least 107 email messages to and from his public works director related to construction of a new campus for the church headed by the mayor," reported Ned Oliver and K. Burnell Evans of the Times-Dispatch on Wednesday.
"The emails, released Wednesday, also show that the director's work on the construction of the new First Baptist Church of South Richmond location during city hours went well beyond the 38 hours that the city auditor's office initially estimated he spent on church construction-related conference calls."
Jones has also recently been accused of selective hiring for government jobs, with a preference given to members of First Baptist Church of South Richmond, the church he oversees.
"Jones press secretary Tammy D. Hawley on Friday acknowledged that about 10 percent of the city's executive-level positions are occupied by people with ties to the church," reported the Times-Dispatch earlier this month.
Such actions pertaining to the construction of the second church facility can have severe consequences, according to City Council member Charles Samuels.
"It is clear there is a series of emails more than what we originally expected and there was dialog among all the parties about a private enterprise versus the public good," said Samuels to WRIC News Channel 8.
This is not the first time that Jones has come under fire for matters pertaining to his church. In March of 2014, Jones faced opposition to being elected chair of the Virginia Democratic Party over his opposition to gay marriage.
Leading up to the vote the caucus group LGBT Democrats of Virginia circulated a petition demanding that someone other than Jones be selected chair.
However by the end of the month Jones secured the position as LGBT activists dropped their opposition, believing that the mayor was not going to actively campaign against same-sex marriage.