Virginia megachurch mulling ballot collection efforts in 2024 after sitting out 2023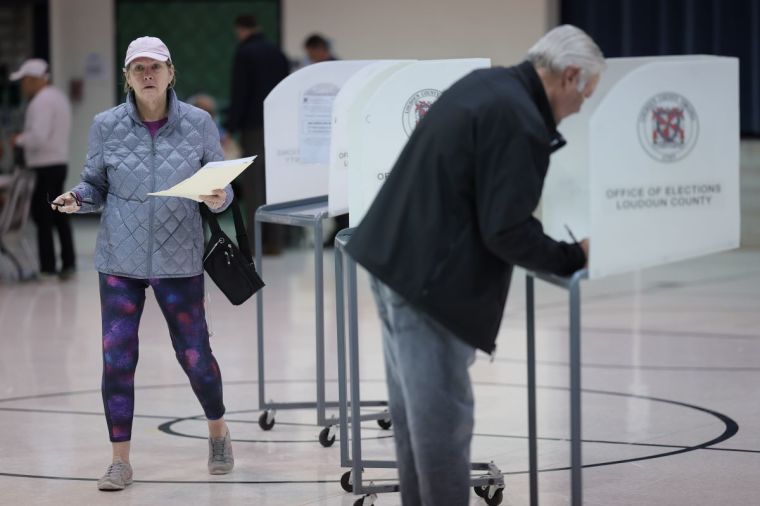 Editors' note: This is part 3 of The Christian Post's yearlong articles series "Politics in the Pews: Evangelical Christian engagement in elections from the Moral Majority to today." In this series, we will look at issues pertaining to election integrity and new ways of getting out the vote, including churches participating in ballot collection. We'll also look at issues Evangelicals say matter most to them ahead of the presidential election and the political engagement of diverse groups, politically and ethnically. Read part 1 and part 2. 
A Virginia megachurch is mulling whether it will again engage in ballot collection efforts, also known as ballot harvesting or ballot banking, during the 2024 presidential election after doing it for the 2022 midterms but not for the 2023 election in which every seat of the state legislature was up for grabs. 
The practice, which gained popularity among Democrats during the 2020 election, involves a person collecting absentee or mail-in ballots from voters to turn them in on their behalf, a legal practice in many states.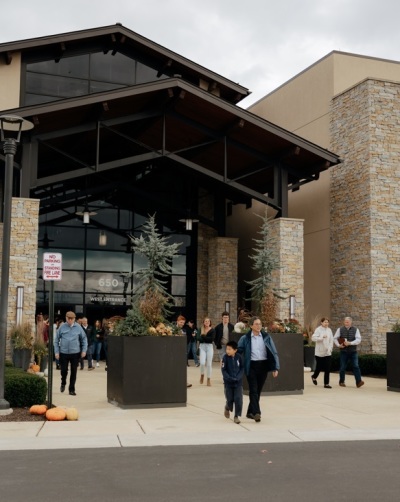 Cornerstone Chapel of Leesburg, a nondenominational congregation affiliated with the Calvary Chapel Association of Churches, oversaw a ballot collection effort in 2022.
Cornerstone spokesperson Pam Pryor, who previously served in the U.S. State Department during the Trump administration, told CP the church gathered ballots during the 2022 midterm election cycle, as the practice is legal in Virginia.
"It is legal, and many people were concerned about the integrity and the processing of their vote — was it secure, was it counted, etc.," Pryor said. "We took all measures to ensure the protection of the ballot from the time it was received until we dropped it off at the election headquarters."
Pryor says it is "hard to say" what impact Cornerstone's ballot collecting had on election outcomes, noting that while "it was not a great election" for their mostly conservative but growing local area in the Washington suburbs of Virginia, she did "think it made people feel better about the electoral process."
Although Virginia saw every seat of its General Assembly on the ballot in last week's statewide elections in which Democrats took control of both chambers, Pryor told CP that Cornerstone didn't engage in ballot banking this year.
"Why has your church decided to not do ballot harvesting during the 2023 election cycle? Our primary focus is not ballot harvesting; it's making Him known," she said. "We decided to sit this one out because it is a lot of work — worth it, but still a lot of work," she said.
Instead of ballot collecting, Pryor said Cornerstone was engaged in other election-related activities, including "voter registration and signing up election officers."
Additionally, Cornerstone's leadership "talks often about voting and voting biblically according to those values."
"We will consider doing ballot gathering again in the 2024 cycle, provided our state laws don't change to prohibit it and we have sufficient staff and volunteers to make sure it's done correctly, securely and timely," Pryor added.

Bunni Pounds, president and founder of the conservative Christian group Christians Engaged, told CP that "a lot of churches" were considering ballot banking as a practice for 2024.
"They're looking at 'can we have our church be a place where ballots are dropped off, to make sure to protect those ballots, and make sure that we have poll watchers watching over those situations?'" said Pounds.
"So, I definitely think churches nationally that are concerned about election integrity are looking at how they can facilitate those, especially in purple and blue states."
Pounds said, "churches should be caring about all things related to civics and our republic," believing that churches often "have had a hands-off approach to our election systems and the way that things are run."
"Very few people of faith engage as election judges, as poll watchers. Very few believers participate in adopting candidates and working on campaigns. And those days have to be over if we want to protect our republic," she continued.
"I do believe that they have been abandoned by our political party apparatuses and have not been engaged in the way that they need to be engaged."
Pounds believes that "Bible-believing churches" are "the low-hanging fruit for the conservative movement," adding that "it's the people of faith that are going to hold firm to traditional values based on the Bible that are going to vote — as long as the Republican Party stays within the platform that they hold right now — for a Republican."
Gina Gleason, who oversees the ballot-gathering efforts at the California-based megachurch Calvary Chapel Chino Hills, told CP in an earlier interview that churches should consider engaging in the practice where it is legal. Her church has collected nearly 20,000 ballots combined in the last two election cycles. 
Gleason has been one of the driving forces behind the movement, speaking at national Christian conservative advocacy conferences this summer to encourage churches to participate in ballot collection. 
She told Christian conservatives gathered at the Family Research Council's Pray Vote Stand Summit in Washington, D.C., in September that there are 17 states where churches can feasibly take an active role in ballot collecting
"Pray about it, educate yourself about the laws of your state, what you can and cannot do, and how it would benefit your church and your local community," Gleason said.
"Build a team, train the team, make sure the team knows all the laws that you know, and that way, when they are standing at the table, they have answers for the people turning their ballots in."