Watch Matthew McConaughey Thank God After Winning Best Actor Oscar: 'He Has Graced My Life With Opportunities' (VIDEO)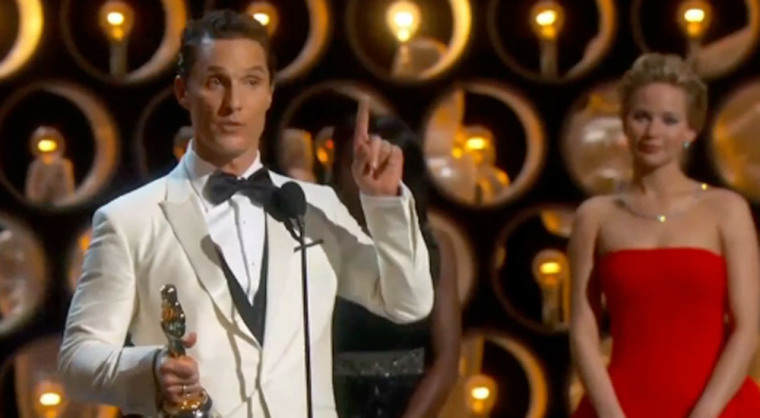 Matthew McConaughey won the Oscar for Best Actor last night for his portrayal of real-life AIDS patient Ron Woodroof in "Dallas Buyers Club." Upon accepting the award, the actor proceeds to explain that he needs three things each day: something to look up to, something to look forward to and someone to chase.
He says that his "someone to look up to" is God, but it isn't just a perfunctory shout-out of praise. He goes on to credit God's grace in his career, an unexpected sermonette at the tail end of the three-hour show.