Welfare Lottery Ban? Food Stamp Users Could Be Blocked From Buying Tickets (VIDEO)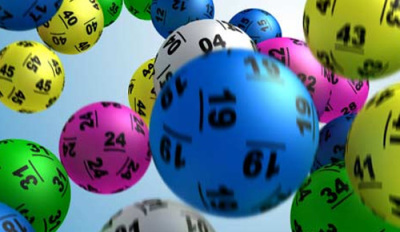 A welfare lottery ban is being proposed by lawmakers in North Carolina. The proposed ban seeks to prohibit people receiving welfare, as well as people in bankruptcy, from playing in the lottery.
There are a reported 1.7 million people currently receiving food stamps in North Carolina, according to ABC News, and all would be banned from taking part in the state lottery if the proposals are given the go-ahead.
Rep. Paul Stam has said, "We're giving them welfare to help them live, and yet by selling them a ticket, we're taking away their money that is there to provide them the barest of necessities," according to the News Record.
The ban has been touted for months by some lawmakers, but it is now beginning to gain some traction among supporters.
However, there is still strong opposition from some groups, and others are also worried about how the lottery ban would be enforced.
At present the proposals seek to ban lottery ticket merchants if they "knowingly" sell a lottery ticket to someone on welfare. So the lawmakers are hoping that cashiers and sellers would be able to recognize locals who use food stamps, and therefore should refuse to sell lottery tickets to those people.
However, there has already been a backlash from lottery ticket vendors, who believe it has nothing to do with them to monitor a person's financial situation, and they would not feel comfortable taking particular notice of regular customers who use food stamps.
According to The Inquisitr, Peace Street Market's clerk Aref Peroz has said: "I don't feel comfortable for somebody ask why or your financial things, so it's not my business."
The National Association for the Advancement of Colored People (NAACP) President, Rev. William Barber has said that the association is against the lottery period, but that it also stands against the proposed lottery ban, according to the Inquisitr.
Rev. Barber believes that lawmakers should be focusing their efforts on people's wages and the job sector, rather than new lottery restrictions. He said, "The NAACP, we didn't agree with the lottery to start with. Rather than Mr. Stam having a side argument, ask him to stop blocking labor rights for poor people and working people. Ask him to have a real conversation about real wage."
Here is a video report on how North Carolina could ban people on welfare from buying lottery tickets: